Video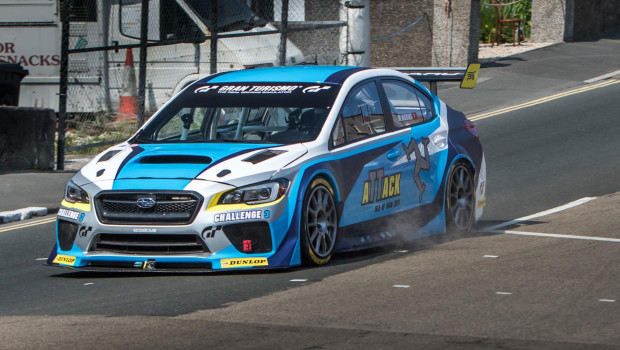 Published on June 8th, 2016 | by Seán Ward
0
The Isle Of Man Lap Records Have Been Completely Smashed
The 2016 Isle Of Man TT is underway, the fastest, most dangerous and the most technical challenge any motorcycle racer in the world could hope to find. Since the first TT event in 1907, some of the bravest and maddest people on earth have tried to 'go faster', whether that's just faster than they've been before or faster than anyone else has gone before.
The 2016 Isle Of Man TT has been the fastest in history, not just for bikes but for cars, too. For bikes, Michael Dunlop managed a lap 06 16:58 in the RST Superbike TT Race on his Hawk Racing BMW S 1000 RR. He completed the 37.733 mile course with an average speed of 133.393mph. (The previous record was set by John McGuinness in 2015 on a Honda CBR1000RR with a time of 17:03.567 and an average speed of 132.701mph.)
To travel at 133mph for a few seconds feels fast, but to average that sort of speed across bumpy public roads with no run-off and houses, people, lampposts and cliffs to think about if you get it wrong that sort of speed is obscene.
Subaru then took it upon itself to break the record it set in 2014, and instead of using a standard WRX STI they built an entirely new WRX STI time attack machine. The car weighed 1,175kg, and because the 2.0 litre turbocharged boxer engine had 600bhp the top speed was around 180mph.
With Mark Higgins at the wheel, the same man who set the last record of 19 minutes and 26 seconds, the car finished the lap with a time of 17 minutes and 35 seconds and an average speed of 128.73mph. If anything that's almost more obscene than the time set by Michael Dunlop.
"It was an amazing run today considering we were running in very hot conditions and the tarmac was quite soft," said Higgins. "With lower temperatures we would be making more horsepower, so I still believe we have more left in terms of speed, but it is great to have another record in the bank.
"The chassis on this new car is fantastic to drive. It makes a difference driving a car custom-designed for this course. It really allowed me to pick up time in each sector in the more technical parts of the course." What a crazy human.
Subaru's record is impressive, but it would be even more impressive if Subaru opened up the challenge to other car companies. Imagine if something like the Peugeot 208 T16 Pikes Peak car could have a crack?