Stories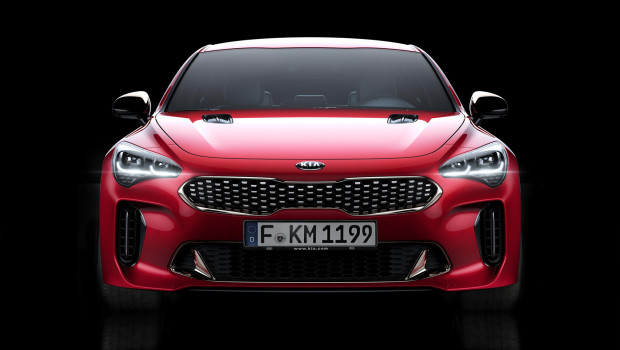 Published on January 11th, 2017 | by Seán Ward
0
The Kia Stinger Is Kia's 365bhp, RWD Super Saloon
If you'd have said that Kia would one day build a 365bhp, rear-wheel drive super saloon car five years ago you'd have been laughed at, and yet here we are at the start of 2017 with exactly that. This is the new Kia Stinger, and it's drop-dead gorgeous.
Let's start with the basics. The Kia Stinger is rear-wheel drive and power goes to the wheels via an eight-speed automatic gearbox. You'll have a choice of two engines, either a 2.0 litre four-cylinder turbo with 255bhp and 260lb/ft of torque or a 3.3 litre, twin-turbo V6 with 365bhp and 376lb/ft. Kia is 'targeting' a 5.1 second 0-60mph time and a top speed of 167mph with the V6 engined car. The Stinger has Brembo ventilated disks front and back sitting inside either 225/45R-18 wheels and tyres front and rear on the 2.0 litre model or 225/40R-19 front and 255/35R-19 rear wheels and tyres, so the Stinger should stop as well as it goes.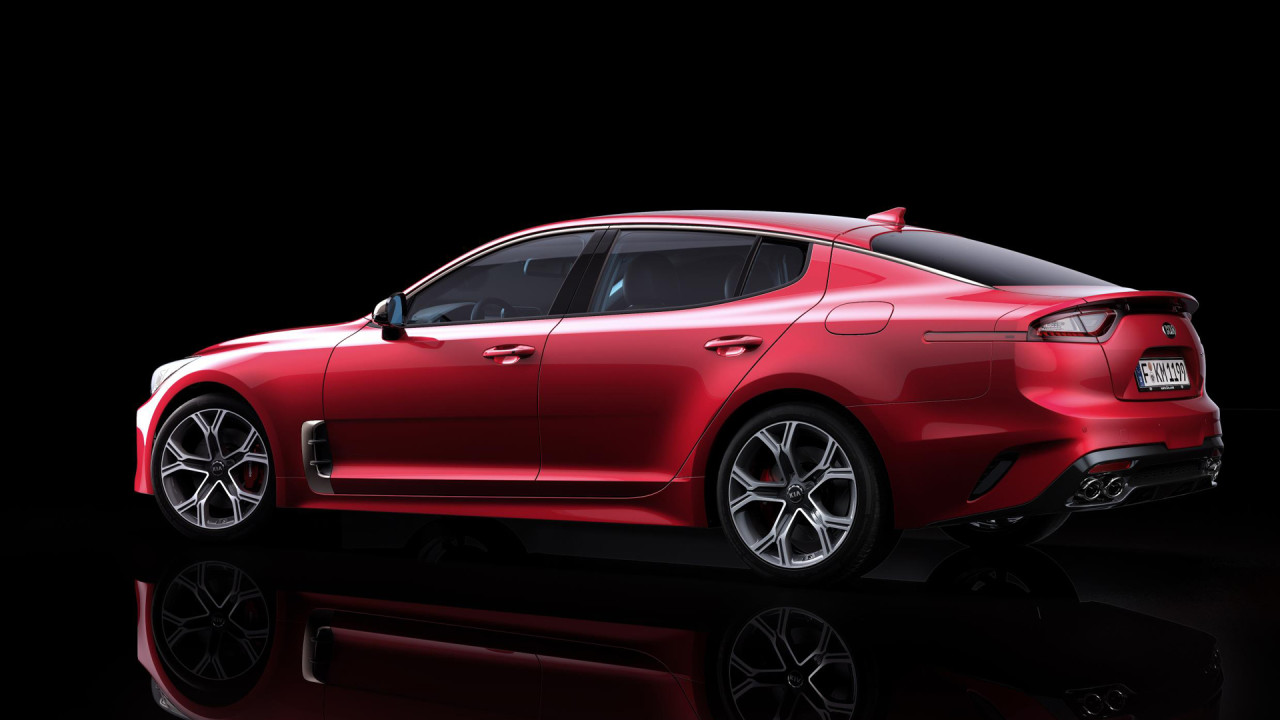 The eight-speed gearbox is of Kia's own design rather than a ZF unit. In fact in a different form it featured in the K900 saloon (essentially Europe's Kia Optima), but for the Stinger it has been heavily modified to deal with all the extra power and reduce shift times. As you'd expect, you can change gears using paddles behind the steering wheel.
The slight twist to the tale is that the Stinger will be available with either rear-wheel drive or all-wheel drive depending on the market, and Kia hasn't said which markets will be given which or what engine each system will be paired with. Let's all just hope that Kia looks at places like the UK and the USA and remembers just what a love affair both nations have with fast, rear-wheel drive saloons.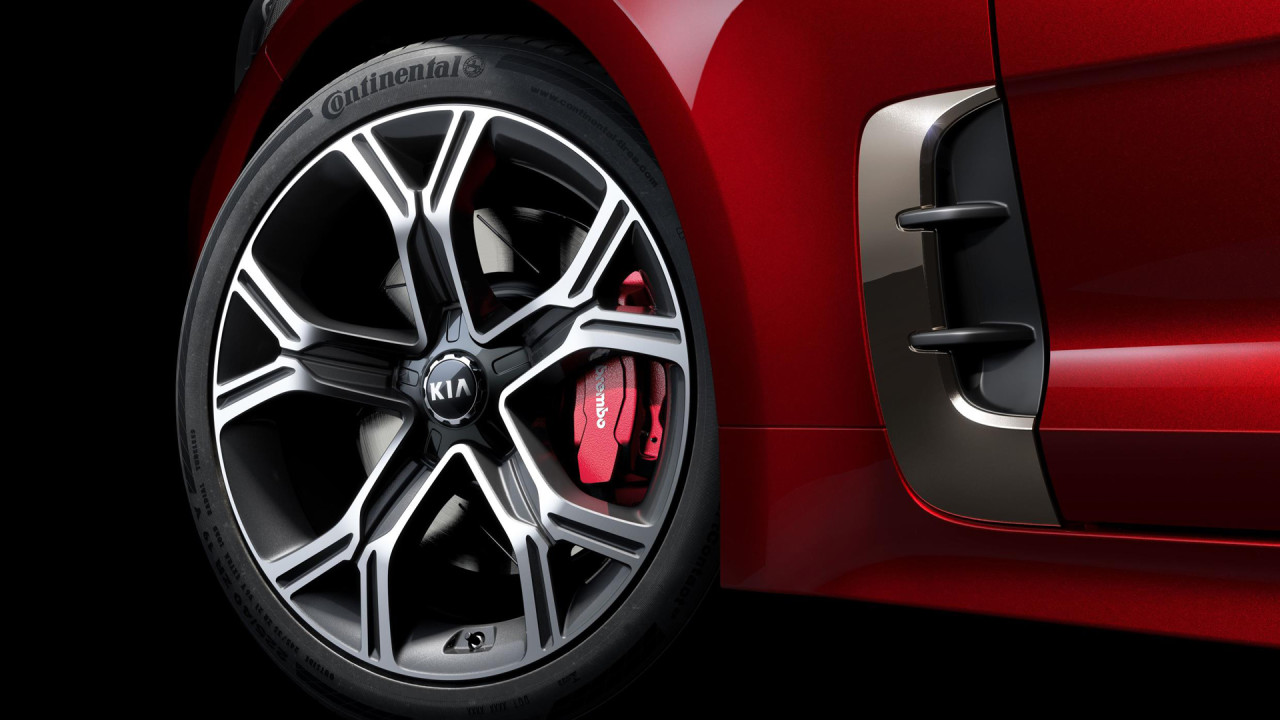 For the first time on a Kia you'll find electronic dampers, or ' Dynamic Stability Damping Control' as Kia calls it, dampers that are pared with MacPherson front and multi-link rear suspension. There are five modes, Personal, Eco, Sport, Comfort and Smart, and the dampers will adjust according to how you're driving and the road conditions. If it senses you need softer dampers at the front and stiffer dampers at the rear, it'll go ahead and do it.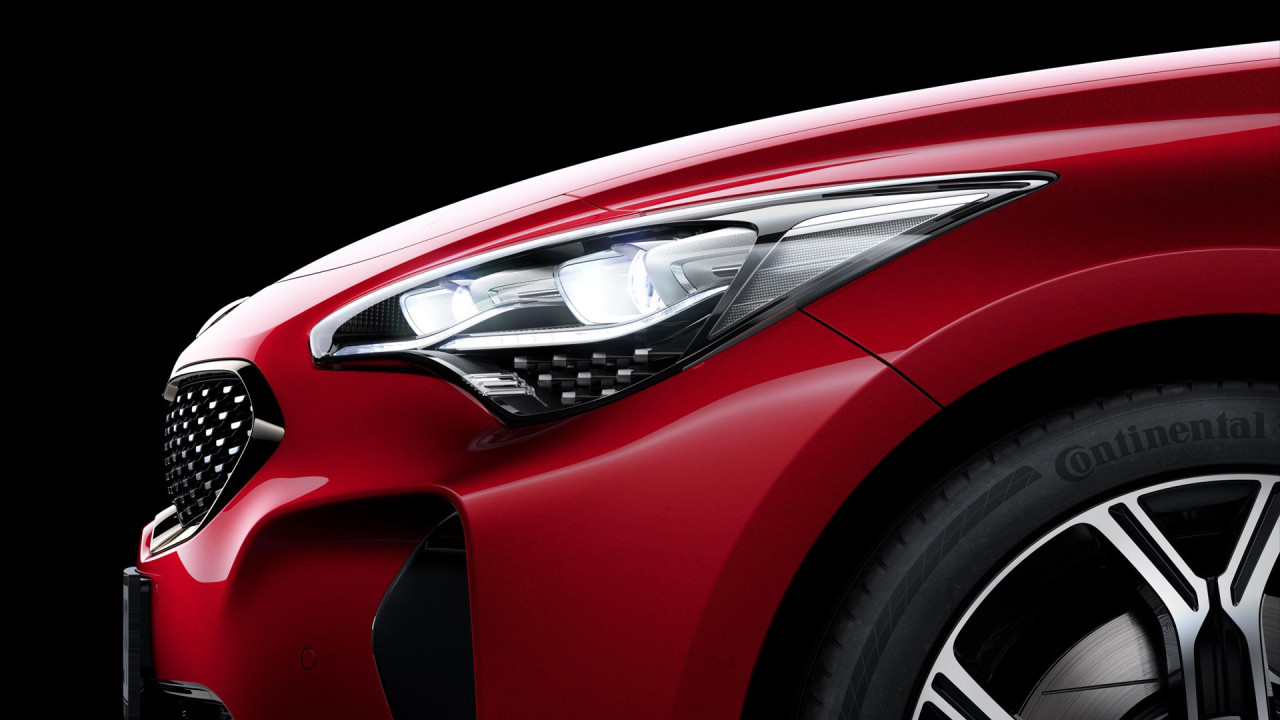 The steering is a "variable ratio Rack-mounted Motor Driven Power Steering (R-MDPS)" and apparently offers "razor-sharp feedback through direct mounting of the electric motor on the steering rack, enhancing steering response and reducing unwanted vibration from transmitting through the column". Variable ratio steering has been known to give some cars quite an unpredictable feel (the Lamborghini Huracan's variable steering has been given a slating for that very reason), but until we drive the Stinger there's little point speculating.
In charge of the Stinger's dynamics is Kia's Head of Vehicle Test and High Performance Development Albert Biermann, formerly of BMW and a man who knows a thing or two about how a car should behave.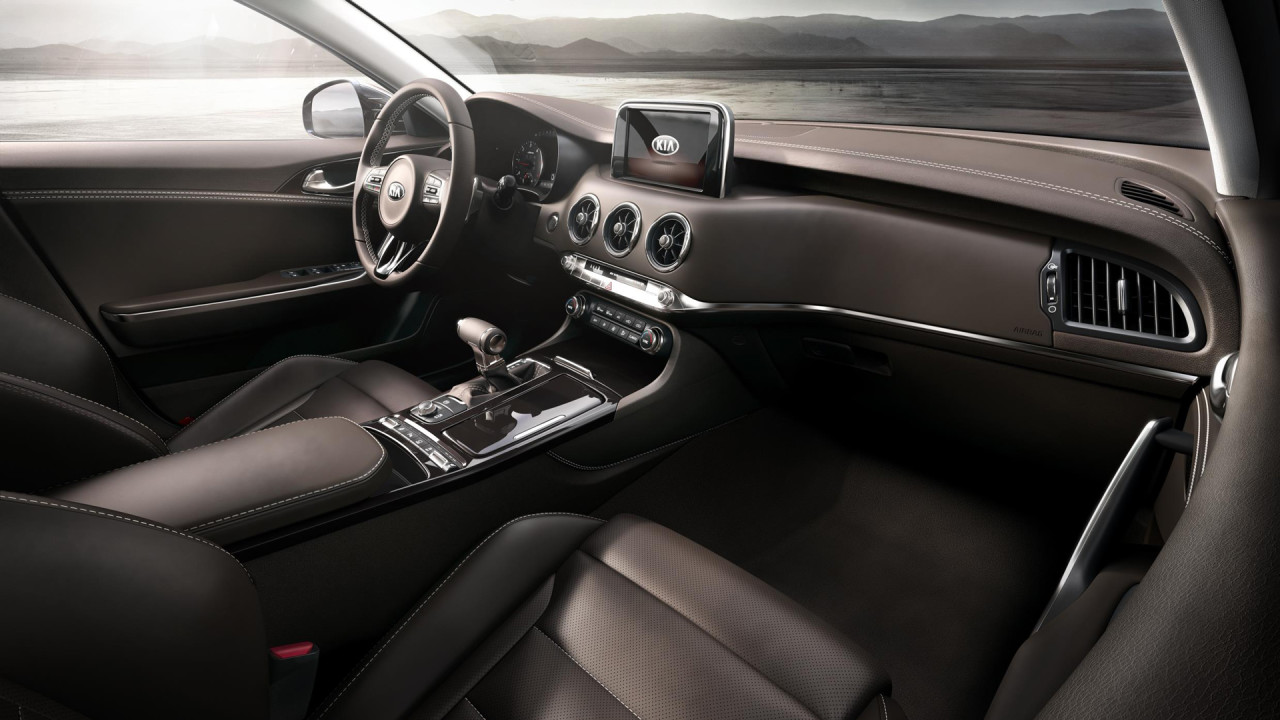 Finally, just look at it. It's gorgeous. There are hints of all sorts of other saloon cars, but Kia has done a brilliant job of balancing aggression with subtlety. It would be all too easy to go a bit mad with aggressive angles and mad wheel arches, but Kia has thankfully kept the look quite clean. The interior looks luxurious, though, a reminder that the Stinger will be fast but not the fastest saloon money can buy.
The Stinger will launch before the end of 2017 and more technical details and things like prices will be released some time over the next few months. I can't wait to drive it.