Stories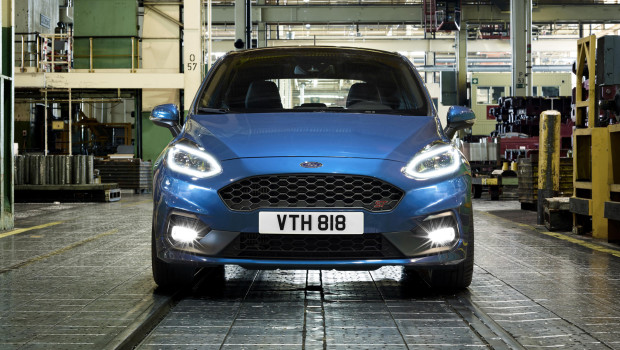 Published on February 24th, 2017 | by Seán Ward
0
The New Ford Fiesta ST Is A Three-Cylinder
This is the all new 2017 Ford Fiesta ST, complete with a new three-cylinder turbocharged engine, and it has some enormous boots to fill.
The three-cylinder engine is a 1.5 litre EcoBoost, and it produces 200bhp and 213lb/ft of torque. Ford estimates 0-62mph will take just 6.7 seconds, two-tenths faster than the outgoing four-cylinder engine.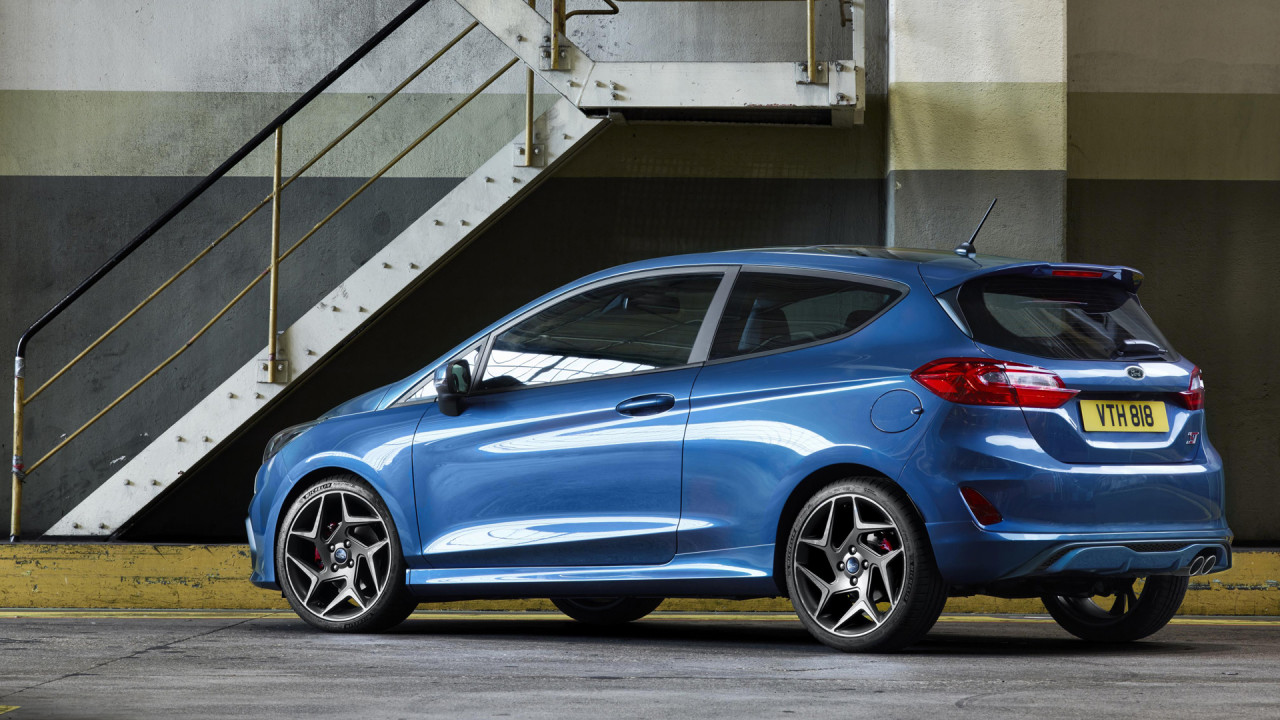 What else is new? Well as you can see it has the new Ford Fiesta's body but with some slightly wider arches and sills, and it'll feature three drive modes that will adjust the throttle response, steering and stability control, namely Normal, Sport and Track. From that we can gather the new Fiesta ST won't have adjustable dampers, so you'll have to take the ride as it comes.
There's also a three-way adjustable stability control system and Torque Vectoring Control, which brakes the inside front wheel mid-corner.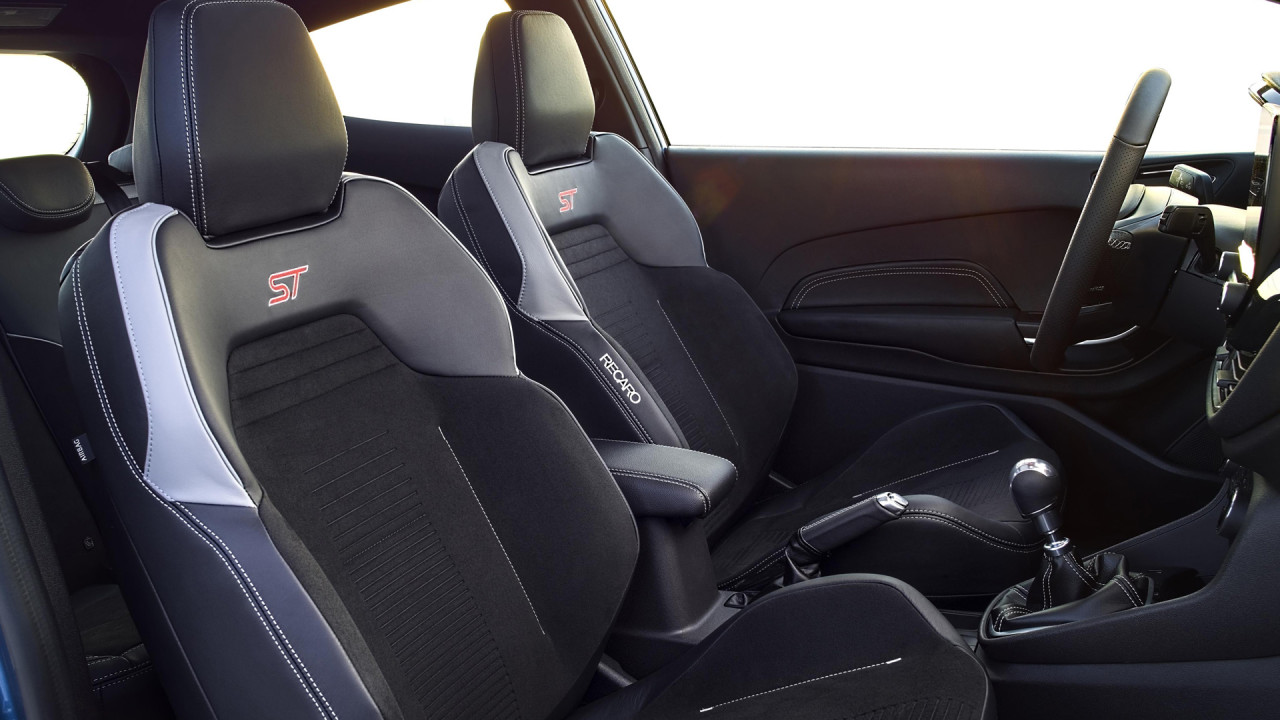 Another new feature is Electronic Sound Enhancement (ESE), a system that sends engine noise into the cabin and adjusts a valve in the exhaust. The new engine also features cylinder deactivation and can "disengage or re-engage one cylinder in 14 milliseconds – 20 times faster than the blink of an eye". It's very cool technology for such a small engine, as cylinder deactivation is something you really don't see on an engine any smaller than a V6.
Finally, Ford promises "more personalisation options than ever before", so you'll be able to chose different colours and styles for various trim pieces inside and out, and as you can see from the picture it will have a manual gearbox! Whether or not there's an automatic, though, we'll have to wait for the Geneva Motor Show to find out.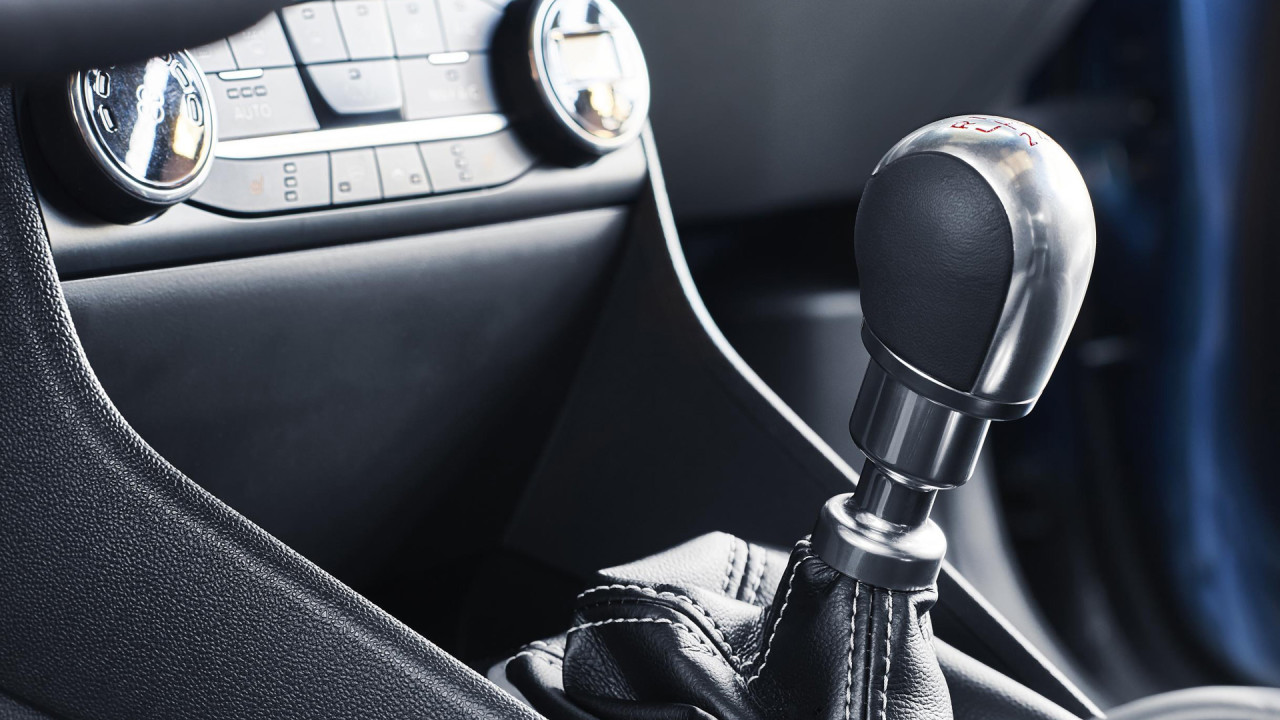 Available as a three-door and a five-door, deliveries will start early in 2018. Judging how much fun the sub-ST Fiesta Red and Black was with just a three-cylinder engine and some light chassis tuning, it'll be fun to see just how the new car drives.