Stories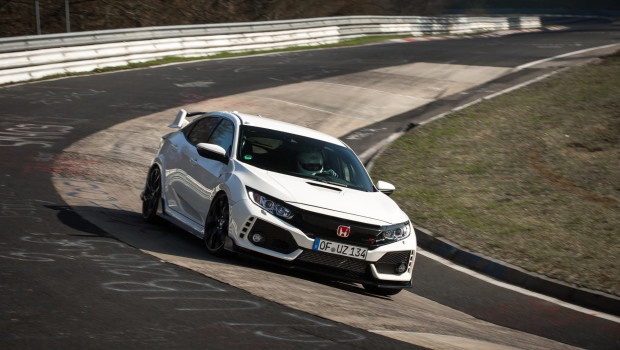 Published on April 24th, 2017 | by Seán Ward
0
The New Honda Civic Type R Has Broken The FWD Nurburgring Lap Record
Yes, you read that correctly: the 2017 Honda Civic Type R has taken the lap record for front-wheel drive production cars at the Nurburgring with a time of 7 minutes 43.8 seconds.
The new record is something we all expected. Back in 2015 the fourth-generation FK2 Type R set the FWD Nurburgring record with a time of 7 minutes 50 seconds, but before long the record was snatched away by the VW Golf GTI Clubsport S with a time of 7 minutes and 49 seconds.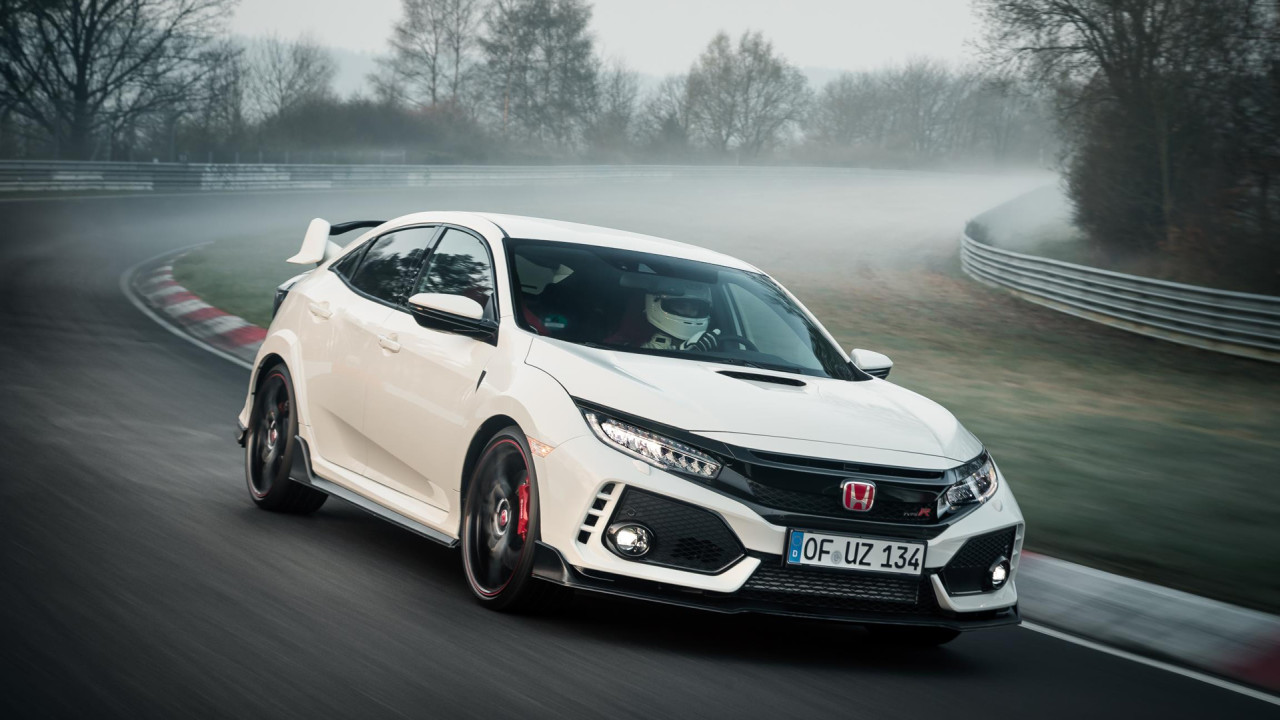 But now Honda has the record back, set "on a dry track with an optimum ambient temperature for the best tyre and powertrain performance" on the 3rd April, according to Honda.
How has Honda pulled nearly seven seconds from the FK2′s time? It has a very similar 2.0 litre turbocharged engine but with 320bhp rather than 306bhp, but the real improvements come from the chassis and aerodynamics. The six-speed gearbox has shorter gear ratios for better acceleration, the aero package is more aggressive than on the FK2, the car is 38% stiffer and 16kg lighter than before, has multilink rear suspension and a variable ratio steering system.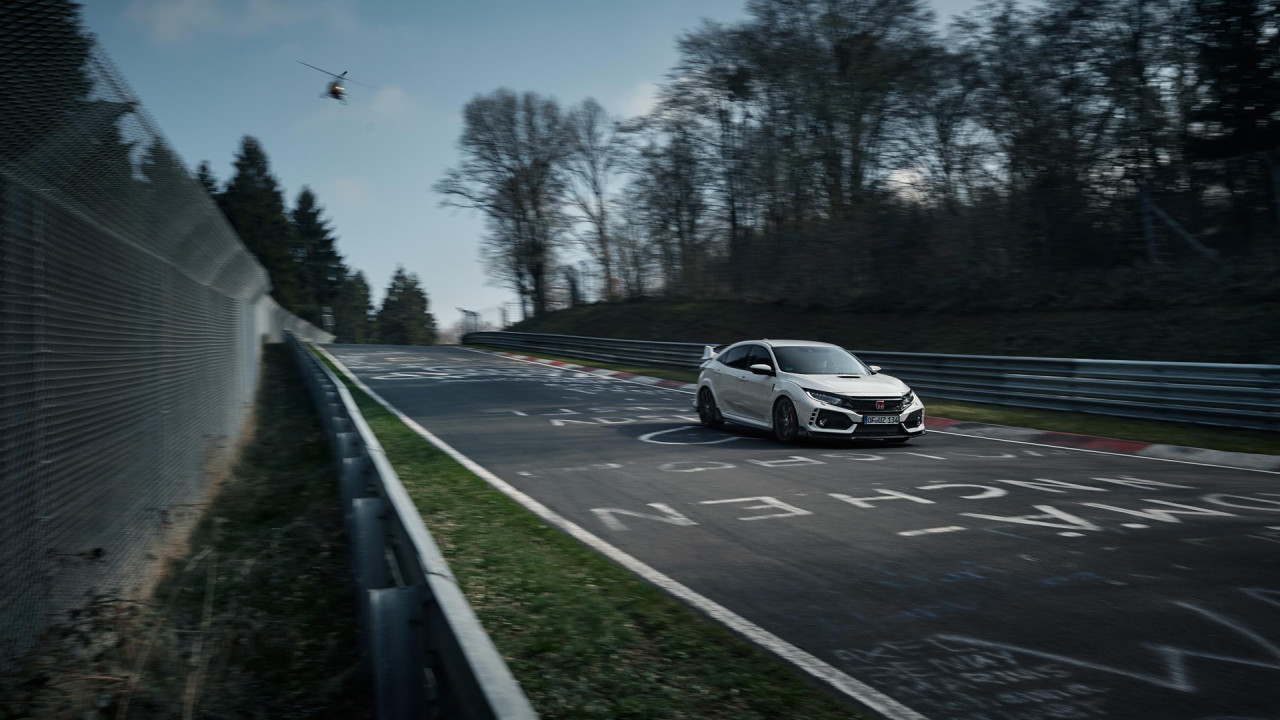 Ryuichi Kijima, the Type R's lead chassis engineer, explained how all the changes have made the new car so much more stable: "For example, drivers typically enter the corner after Metzgesfeld at around 150 km/h. Even at this medium-speed corner, the speed is around 10 km/h higher due to the new Type R's excellent stability. So, with improved cornering performance, we can increase the speed throughout the lap, helping the new Type R to achieve a much quicker lap time."
The record car did have a 'floating roll cage' which Honda assures us did not add any additional strength to the car's chassis, and the rear seats and infotainment system were removed to compensate for the extra weight of the roll cage, but so long as it weighs the same and drives the same there really isn't a problem.
The new Type R will go into production this summer. If you want one be sure to get your order in early because the waiting list is likely to be as long as the Nurburgring.