Drives
Published on May 5th, 2017 | by Seán Ward
0
The New Kia Picanto Is Incrementally Better In Every Way
Welcome to the all new Kia Picanto, the latest version of the car that really started to get Kia noticed as a rival to the more mainstream European brands.
Outside, the new Picanto might have some familiar features, but underneath it's an all new car. Kia has extended the wheelbase by 15mm whilst keeping the body's exterior dimensions exactly the same, but for a 7mm lower roof. The body itself uses twice the amount of high tensile steel in its construction, which means torsional stiffness is up by 32 per cent, tensile strength is up by 12 per cent, and the naked body's weight is down by 23kg.
Those percentages probably don't mean very much to you, but essentially the reduction in weight helps to improve the car's handling (or at least it would, but the weight has actually stayed the same like-for-like compared to the previous Picanto because Kia have filled the car with extra sound deadening and equipment) and increasing the strength of the body means the car flexes less. That in turn means the suspension has a more stable platform with which to work and the car should drive better. So does it?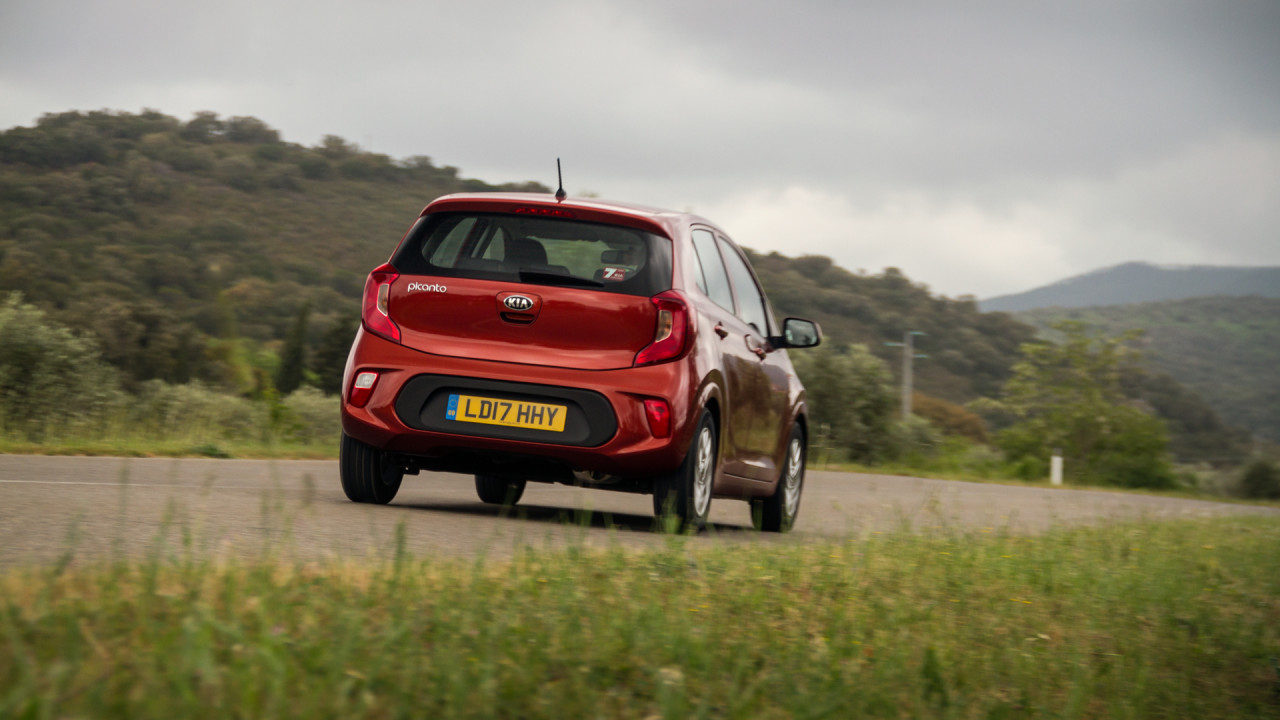 While the suspension feels a little pressured if you drive fast over several small bumps in quick succession, overall it feels very accomplished for such a small car. There's quite a lot of body roll, but you can actually lift off the throttle and just feel the the rear end go slightly light and the front tyres turn in that little bit tighter. I'm not suggesting it'll lift-off-oversteer like a Peugeot 205 GTI, but there's some adjustability in the chassis. Adjustability in a Kia Picanto – who'd have thought it?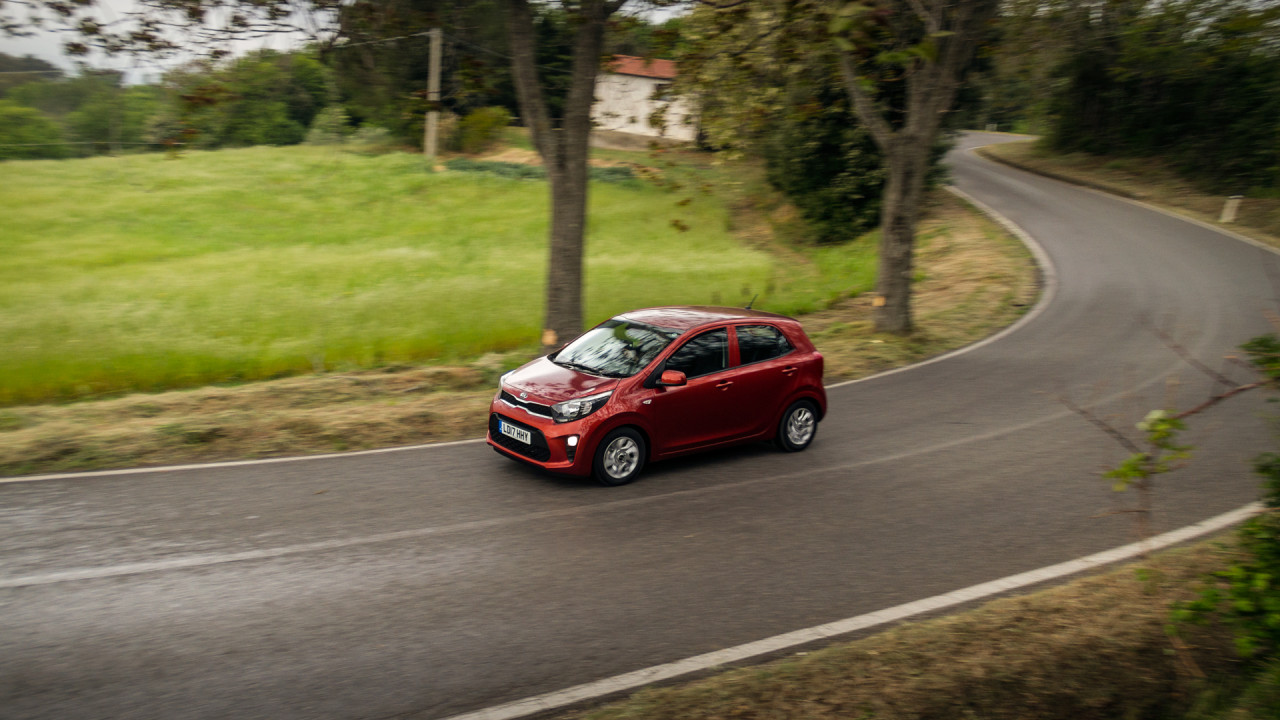 There are two engines available at launch, a 1.0 litre three-cyinder or a 1.25 litre four-cylinder, and there will be a turbocharged 1.0 litre three-cylinder joining the line up in just a few months time. The current 1.0 litre has 66bhp and 70lb/ft of torque, will do 0-60mph in 13.8 seconds and on to a top speed of exactly 100mph. The 1.25 litre is both more powerful and faster, producing 83bhp and 89lb/ft of torque, and able to manage 0-60mph in 11.6 seconds on its way to a top speed of 107mph. They manage 64.2 and 61.4mpg respectively.
The 1.25 litre would be my choice, because not only does it sound better, feel happier to rev, and is faster, but a difference of 3mph is pretty much negligible. The 1.0 litre isn't a bad engine, but I think it'll be much improved with a turbocharger.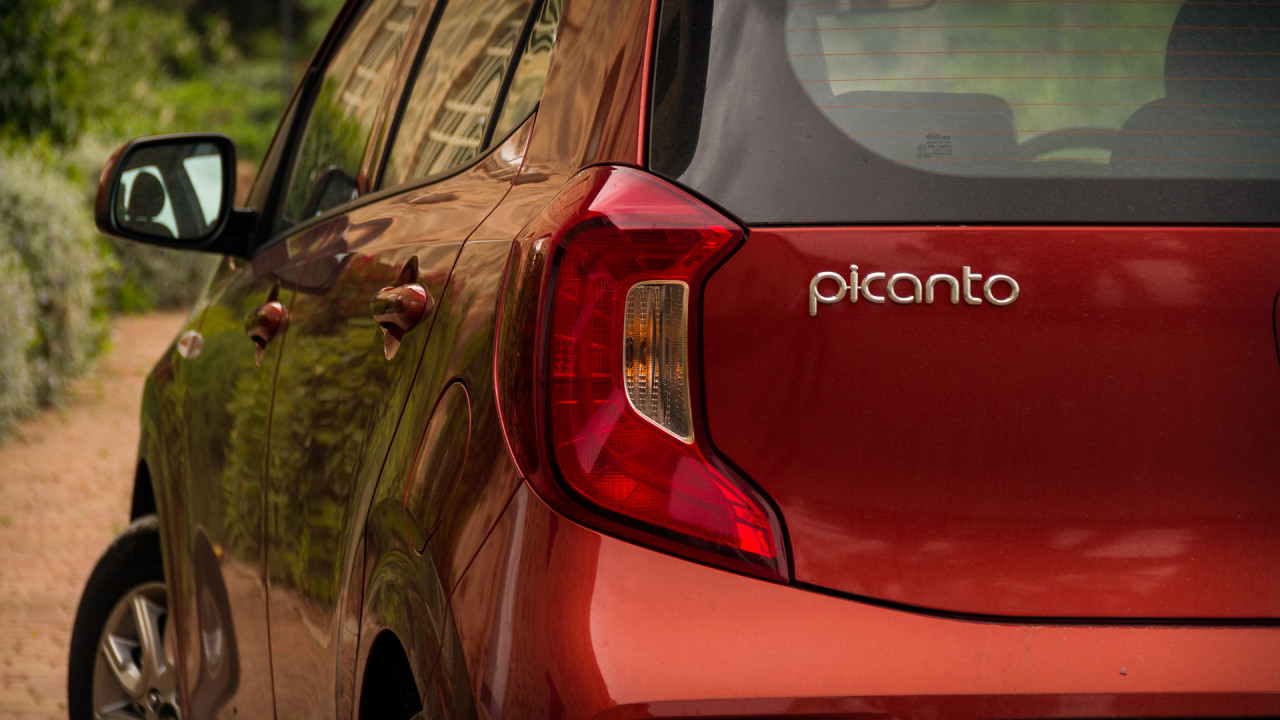 One big feature for the new Picanto is torque vectoring by braking. If sensors detect the front end is washing wide or the rear tyres are starting to slide it will brake the inside front wheel or the outside rear wheel respectively, keeping you on the line you want. Impressive stuff, and you can feel it work.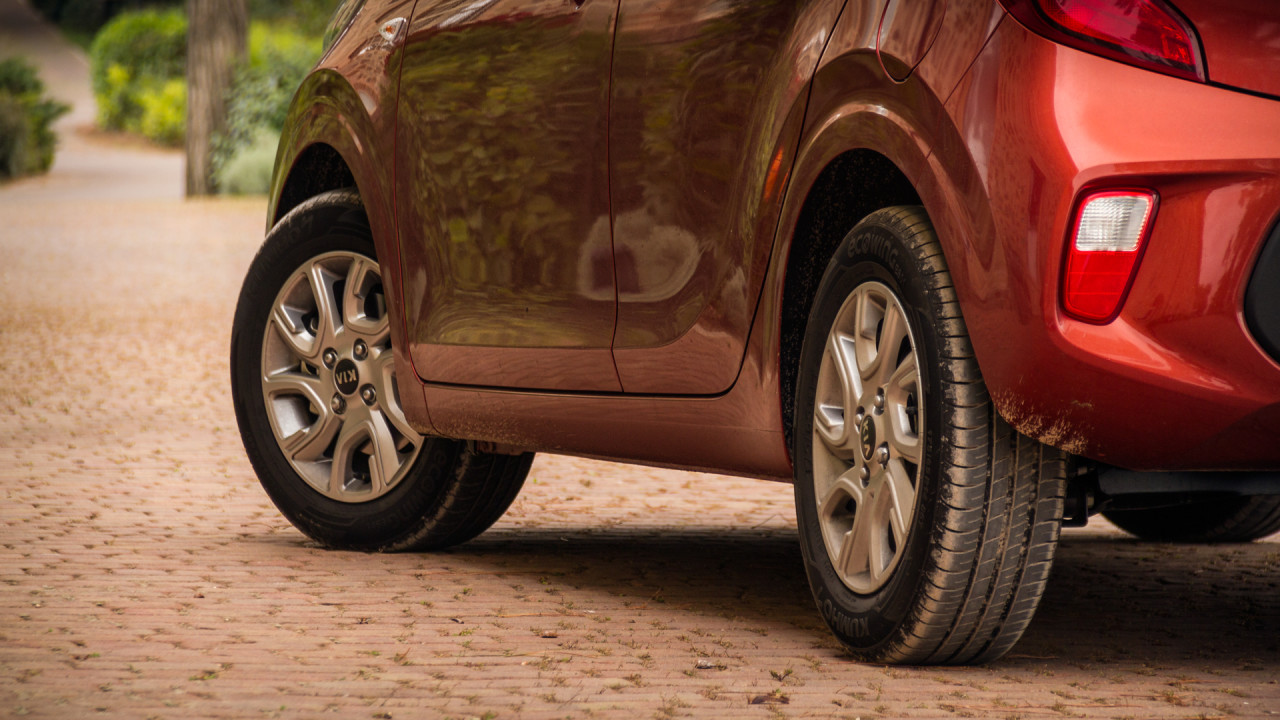 The steering is actually quite good. Kia has made some changes to the power steering to make it more responsive, and so not only is it a surprisingly quick rack but you also get quite an accurate picture of what the tyres are doing. It's not a Porsche GT3, but more chatter comes back through the wheel than you'd expect.
There are two gearbox choices, either a four-speed automatic or a five-speed manual. Although I haven't driven the four-speed automatic I can't help but think you should avoid it at all costs unless you simply cannot live with three pedals. The manual gearbox, like the steering, is surprisingly good; it has quite a long throw, but whereas many small-car gearboxes can feel a little rubbery the Picanto's does not. The spongey clutch is the weakest link.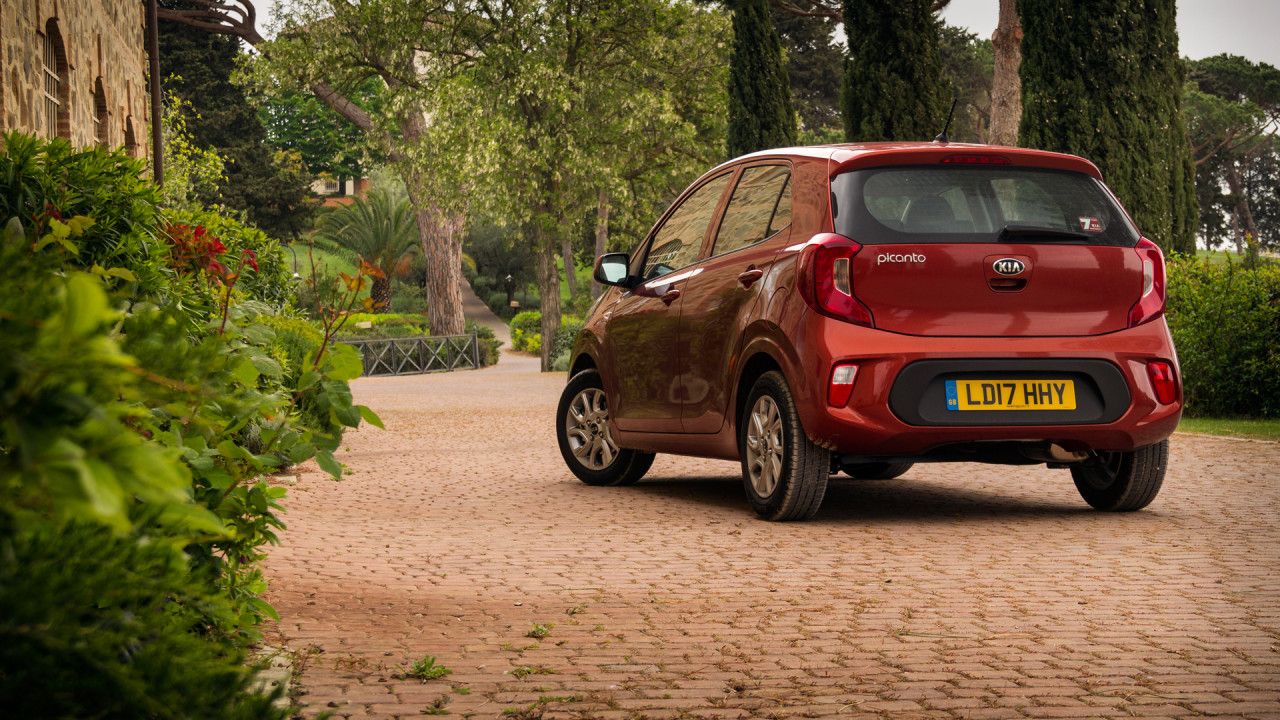 One final feature that's worth noting is Autonomous Emergency Braking. Available as standard from trim level '3′ upwards or as an option on other models, it can bring you to a complete stop from 50mph or less, or bring you to a partial stop if you're driving any quicker, if something pulls out in front of you or the car in front brakes hard. It isn't a system that makes the Picanto any better to drive, but it's certainly a system that'll make it safer in day to day driving. An option well worth having.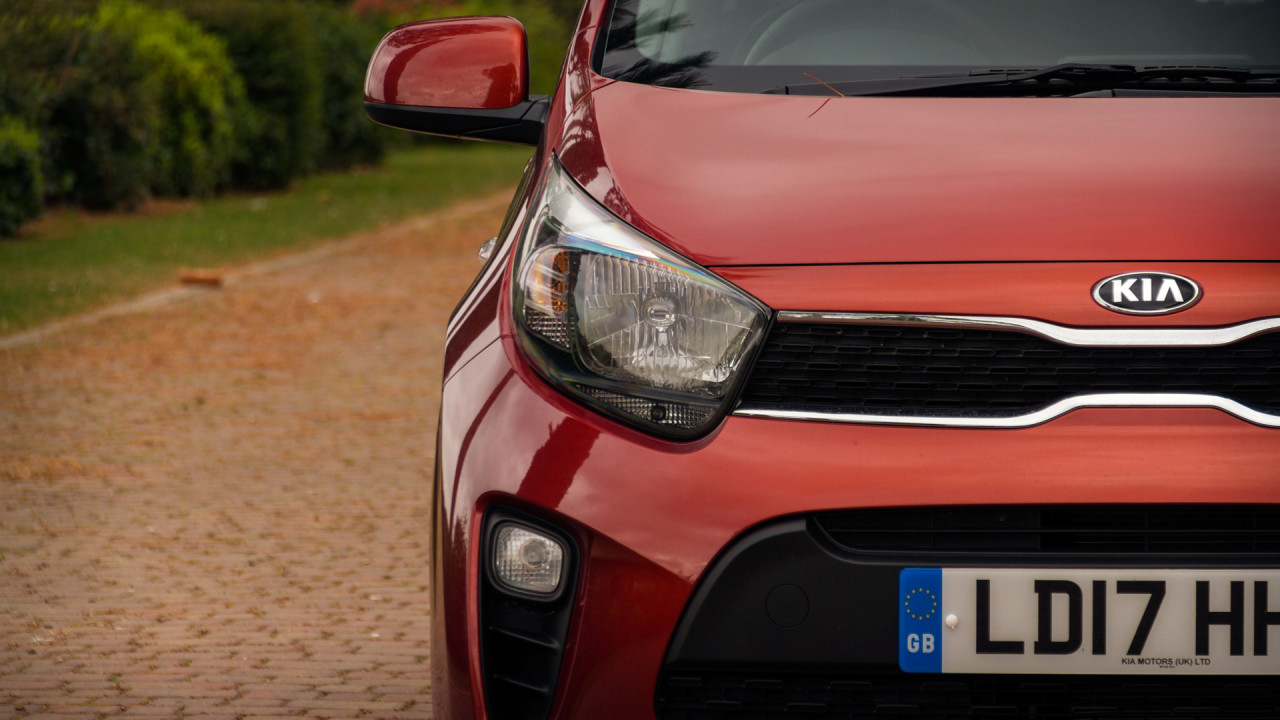 The design is a lot more aggressive than it used to be. It's amazing to think just how cute and playful earlier Picantos were, and just how angry this car looks by comparison. The rear end includes more detailed lights but is disappointingly familiar, whereas the front looks much more unique. I rather like it.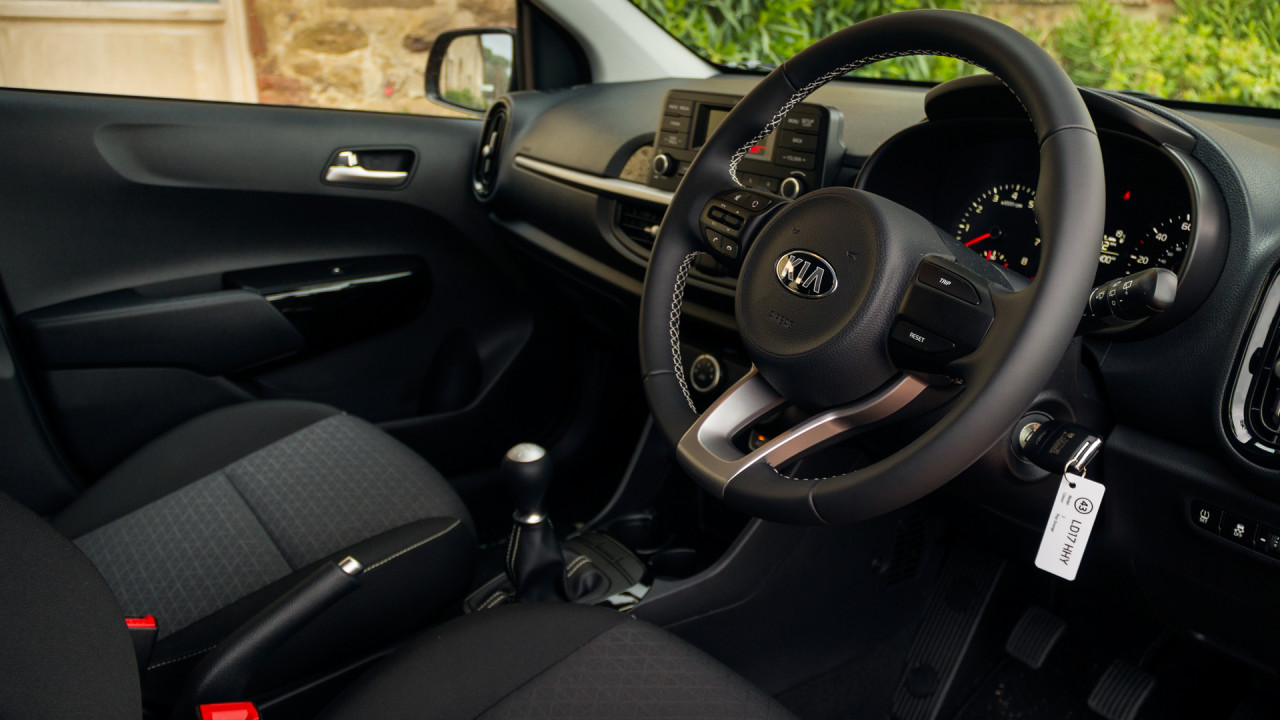 As for the interior, it's a rather nice cabin and one that you can get yourself comfortable in quite quickly. The driving position is good as is the visibility, but one option I would consider essential is the 7-inch navigation screen. The lower '1′ and '2′ models have a much smaller screen for the radio and bluetooth system (every car does come with bluetooth, which is excellent), and it just makes the interior feel older than it should.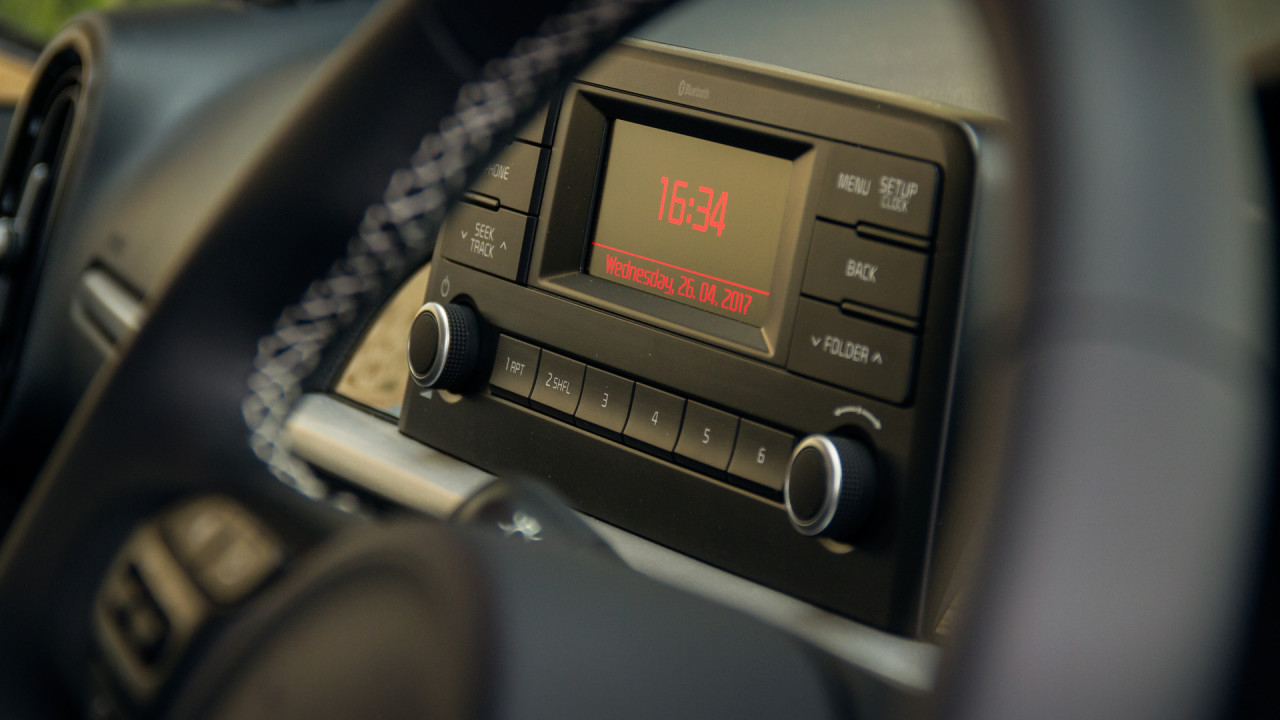 If I had to sum up the new Picanto it would be all to easy to criticise Kia for not launching the car with the new turbocharged three-cylinder engine or complain too much about how the design isn't as bigger leap forward as you might have expected, but all in all the new Picanto is better than its predecessor in so many ways. In the way it drives, the way it looks and the way it feels it is better in every sense.
Given the choice between the new Picanto and something like a VW Up, I'd take the Kia every time. I'd just wait for the more powerful engine.