Geneva Motor Show 2012 Published on March 13th, 2012 | by Seán Ward
0
The New Rolls Royce Phantom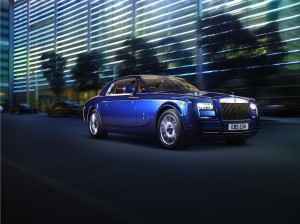 CEO of Rolls Royce Torsten Müller-Ötvös has introduced the Phantom Mark II, and luckily for Rolls fans he's avoided the mistake Bentley made at Geneva by introducing an SUV as well.
According to Ötvös, the Mark II hails back to the time of Sir Henry Royce and his ideology that Rolls has stuck to ever since: 'take the best that exists and make it better'.
"From launch in 2003, the Rolls-Royce Phantom established itself as the benchmark in automotive luxury, a reputation it has held ever since," said Ötvös. "These cars are timeless in their appeal, but technology moves rapidly and we cannot afford to stand still.
"Today I am delighted to present Phantom Series II, a family of models that feature significant improvements in design, drive-train and technology. As a consequence of these changes, we will continue to present with pride the best motor cars in the world, which re-confirm Rolls-Royce's position at the very pinnacle of the ultra-luxury goods marketplace."
While the body modifications are minimal, the Mark II is lighter than before, a tad faster and a bit sleeker, with redesigned front and rear ends, but it keeps its 'waftability and sublime ride'.
Changes to the eight-speed automatic gearbox have made the car more economical, improving fuel efficiency by 10% and reducing CO2 emissions from 388 to 347 g/km.
The new Phantom is available to order now from Rolls Royce.
[portfolio_slideshow]