Stories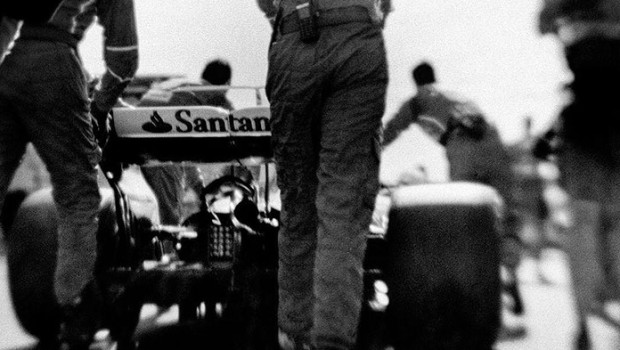 Published on May 17th, 2017 | by Seán Ward
0
There's An F1 Photographer Who Uses A 104-Year-Old Camera
To be a Formula 1 photographer you need to be at the very top of the game. F1′s photography accreditation guidelines are brutal and leave no room for an amateur snapper, with statements like "the applicant must have attended at least 14 Championship events during the previous year's Championship" to ward away wannabes.
As a result, those who do make it to Formula 1 photographer status have the very best equipment, cameras that can take 20 photos every second and work in the high temperatures of Abu Dhabi and the rain of Silverstone. There is one F1 photographer, though, who's doing things slightly differently.
Joshua Paul is a photographer who's worked in F1 since 2013, and while he does have a modern camera with him at a race weekend he's well known for wandering around the circuit with a Graflex 4×5 view camera from 1913.
Rather than 20 photos per second Joshua has just 20 photos in total, so every shot has to be perfectly timed, perfectly framed and perfectly judged – there is no room for error. The result is some of the most incredible, beautifully different Formula 1 photography you'll ever see.
In a world where photos are for the most part very much a disposable part of every day life (have you taken a photo today?), it's nice to see deliberate, meaningful photography done in such a unique way and on a stage as big as Formula 1. Brilliant work, Joshua, you've found a new fan.
You can see more of Joshua's work on his digital F1 magazine Lollipop's Instagram page.