Stories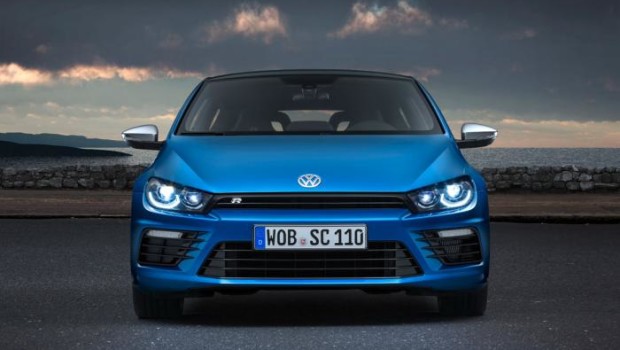 Published on February 17th, 2014 | by Seán Ward
0
This is the New VW Scirocco
VW will unveil both the new Scirocco and the Scirocco R at the Geneva Motor Show next month ahead of its launch at the end of the year.
As with the recently upgraded Golf and Golf R/GTI, the new Scirocco has a number of small changes that will update the styling, increase performance, reduce weight, and improve emissions.
The most obvious changes are those to the bodywork, with new front bumpers styled to match those of the Golf GTI, more aggressive lights, a black rear diffuser, and a new rear bumper (as well as some unnecessary and unattractive vents on the 'R' model). Standard wheels are 17 inches, but 18s and 19s are available as options.
Inside, the interior has been updated to match the new Golf GTI too, with an updated steering wheel and new instruments, as well as three new gauges: one for a stopwatch, one for oil temperature, and one for turbo boost pressure.
As standard, the Scirocco comes with a six-speed manual, but a six-speed dual-clutch is available on the options list.
Engine wise, you'll be able to buy a 2.0 litre diesel with either 148 or 181 bhp, a 1.4 litre, four-cylinder petrol with 123 bhp, a 2.0 litre petrol with 177 bhp or 217 bhp, or in the case of the 'R' you'll get a 2.0 litre 277 bhp four cylinder.
Performance is likely to be slightly better than that of the Golf (if the Scirocco weighs less than the Golf as the previous generation did), so expect the Scirocco R expected to get from 0-60 mph in less than 6.5 seconds.