Stories Published on February 13th, 2011 | by Seán Ward
0
Top Gear America Trailer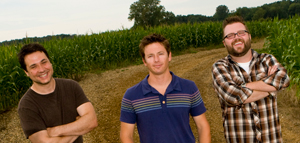 The first official trailer of Top Gear America has been released.
Top Gear America's presenters, Adam Ferrara, Tanner Foust and Rutledge Wood, will have already filmed some of the programme's mini-films, with the programme due to start later this year on NBC.
The American version will feature the type of segments familiar to the regular BBC Top Gear programme – a Kia Rio reasonably priced car, an unnamed, unknown race driver, lots of exotic cars, silly challenges, and three presenters who fall over and argue a lot.
Published on 19th August 2010 at www.motoringpress.wordpress.com.
.