Stories Published on June 12th, 2012 | by Seán Ward
0
Toyota and Audi Ready for Battle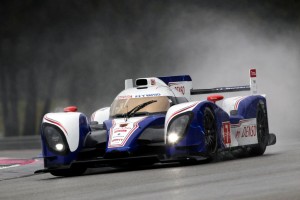 Toyota and Audi are readying themselves for this year's Le Mans 24 Hours, held between the 13th and 17th of June.
Not only is this year pipped to be particularly special event as Toyota is putting forward two TS030 Hybrid cars in LMP1 class, but teams are even more desperate to win than usual as this is the 80th Le Mans 24 Hour event.
Yoshiaki Kinoshita, Toyota Le Mans Team President, said: "This is a learning year for Toyota Racing but nevertheless we set ourselves high standards, so we want to prove the performance potential of the hybrid system and the TS030 Hybrid.
"We know it is not easy to face such experienced opponents and we face a steep learning curve, but the ultimate medium-term target for this project is to win Le Mans so we aim to take a big step in this direction in 2012."
Not only does the Toyota racer have a KERS (Kinetic Energy Regeneration System) like that seen on an F1 car, but unlike any other hybrid race car, the TS030 can use its electric system at speeds below 120 kph.
Audi on the other hand, having won ten times, is looking for another win with one of its four cars.
Unlike the Toyota, Audi is bringing two R18 e-tron Quattros and two R18 e-tron Quattro Ultras, which is mechanically the same as the standard car (they both have the same 3.7 litre V6 TDI engines), but the 'Ultra' has slightly different hybrid technology.
Dr. Wolfgang Ullrich, head of Audi Motorsport, said: "For the first time, we're fielding four vehicles and two different concepts, the R18 e-tron Quattro and the R18 ultra, under our factory commitment.
"We used the race at Spa as a 'dress rehearsal' for Le Mans and managed to finish it with a good result. We started adapting our vehicles to the track on the test day.
"This time, we're also in the situation of meeting with Toyota, whom we expect to be our strongest rival, for the first time in a racing situation. We don't know yet where exactly our opponent will stand. In any event, Le Mans is a completely different challenge every year that has to be mastered first."
[portfolio_slideshow]