Drives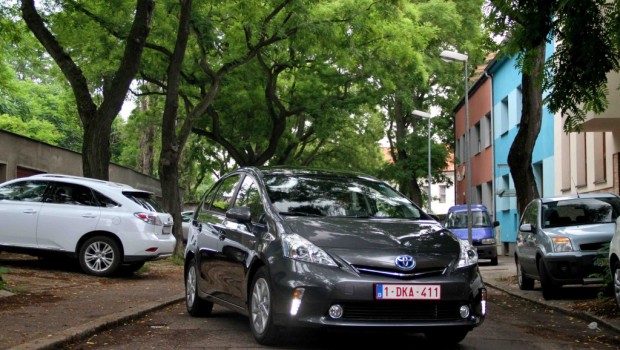 Published on January 1st, 2013 | by Seán Ward
0
Toyota Prius+
Somehow, I never say the Prius+ coming. It had never occurred to me a few years ago that hybrid technology would become much more than a gimmick for the rich well-to-dos of this world who want to pretend they care for the environment around their friends, but thrash a V8 Range Rover when no one is looking.
But here we are in 2012, with Toyota and other manufacturers starting to spread hybrid powertrains across their range.
At first, I thought the Prius+ would, quite literally, be a Prius with a gimmicky set of extra rear seats at the back; seats as useless as the ones you find in the back of a Porsche 911. But in truth, it's a spacious car, and the extra size isn't intimidating as I thought it might be.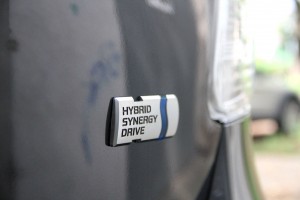 Hidden away under the body is the same suspension setup as the standard Prius (and now Prius Plug-In), so MacPherson strut at the front and Torsion beam at the rear. It all works well, keeping you comfortable and happy driving along, and helping those in the back seat not vomit all over the back of your head… Which is nice.
But, and here's a big but, I can't help but feel a little worried at the prospect of filling the car up with people and things and driving in the wet, because even on a dry road with just me and my co-driver, I came off the motor way, started to turn, and the car went straight on. Granted, I was going a tad quicker than was probably advisable, and without the eco tyres the economy wouldn't be anywhere near as good as it is, but I would, none the less, be careful in the rain, for there's understeer a plenty.
Elsewhere, though, all is well. While we the assembled journalists only tried the higher spec models, everything was well put together and, maybe not premium, but certainly not cheap. The car is well designed – I thought it would look ridiculous putting an extra set of seats into a Prius, but things seemed to have turned out rather well. Outside, there are no strange lines or awkward lumps, just a sleek extension to the old Prius body. Inside, the cabin is well laid out and the technology on offer is impressive, too, with a humungous satnav screen, decent radio, and very easy to use controls. And rather conveniently for a seven seater, the seats are mounted at different heights, a bit like the seats in a cinema albeit not quite to the same extent, so even those on the back tier should be able to see forward, and not have to look at the back of someone's head on long journeys.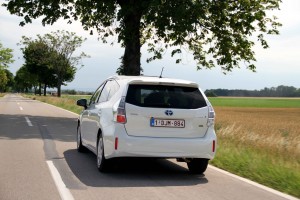 If it's speed you're looking for, though, you'll be waiting for a long time. While the Prius+ has enough for UK roads (it topped out at 110 mph, 8 mph more than Toyota say it will do), 0-60 mph takes 11.3 seconds. But, as the 'Prius' badge hints at, speed isn't what this car is about – efficiency is its forte, because the seven seat Prius+ can manage 68.9 mpg, which really is very impressive when you consider the size of car you're lugging around, and the 1.8 litre engine. And best of all, you can cruise into London knowing full well the government won't get any more money from you, as the car manages 96 g/km, 4g less than the 100 g/km congestion charge level.
But enough of figures and numbers – what's I like to drive? Well, as I said before, the economical tyres and the size of the car don't mix if you happen to be in the wet or leave your breaking a tad too late, but the suspension is smooth, and the steering not too light. The brakes are good, too, as is the car's ability to cruise with ease (the CVT gearbox, which is more often than not an irritation to most, lowers the revs to almost tick over once you're at a constant speed).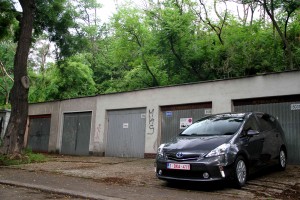 Now we arrive at price. Unlike most Toyotas which normally have more than three levels of specification, the Prius+ is only available in two trims: T4, which costs from £26,495, and T Spirit, which costs from £29,795. Which is better? In all honesty, more people will probably go for the higher spec model; hybrids still seem out of people's financial grasp to most, so those who buy it, initially at least, will 'splash the cash'. But both levels provide nice features, so in all honesty it's up to your personal preference.
Should you buy one?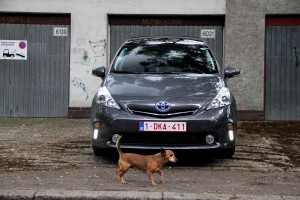 Yes, but only if you were considering a standard Prius in the first place. If you weren't, consider something like a Verso, as they're the same size but cost 'just' £17,765, almost £10k less.