Stories Published on August 24th, 2012 | by James Allen
0
Trident Iceni to debut at Salon Prive
A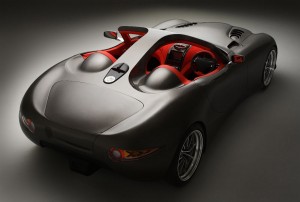 fter years of development work and teasing as a concept in Monaco, Norfolk-based company Trident has finally announced it'll unveil its first car, the Iceni, to the public at the upcoming Salon Prive show in September.
Being a new car company, trying to establish itself amongst the big names in the business, Trident has made a very bold move: not only is it a high-performance speed machine, but it's also… Wait for it… A diesel.
Don't be too disappointed though, as it's quite an impressive engine. Though the cylinder count hasn't been declared (though we'd be surprised if there are less than six pistons under the bonnet), the overall capacity is quite large at 6.6 litres.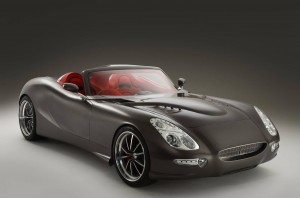 As a result, the output statistics are quite impressive – Trident claims that the base model comes with 430bhp and 950lb/ft of torque on tap from a rather low 3,250rpm. And if that's not enough, there's also an option to boost those figures to 660bhp and 1,050 torques!
As a result, the claimed performance statistics are as you'd expect from something with that much power on tap. Though Trident hasn't said which version these apply to, the 0-60mph sprint takes 3.7 seconds, and a top speed in the region of 200mph.
It's not just the speed that impresses, though. Whilst cruising at 70mph, the Iceni can allegedly return a staggering 69mpg, which is a statistic you'd expect to find on the spec sheets for an eco-special supermini, and not a car with the sort of performance. It also seems to have a fairly commodious fuel tank, as Trident claims it has a maximum range of 2,000 miles.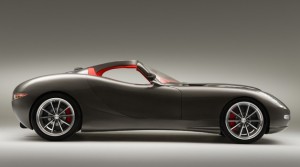 Of course, all this comes at a price, and for the Trident Iceni it's £75,000, which is quite a lot for a car that not many people will recognise. Then again, considering it's a very advanced sports car that blends the economy ratings of a supermini with the performance of a fully fledged supercar, you could see it as a bit of a bargain.
At time of writing, the details regarding this new British sports car are fairly scarce, though we assume more tech specs will be announced at the Iceni's public debut at Salon Prive, where Trident will also be taking orders for this impressive new car.