Stories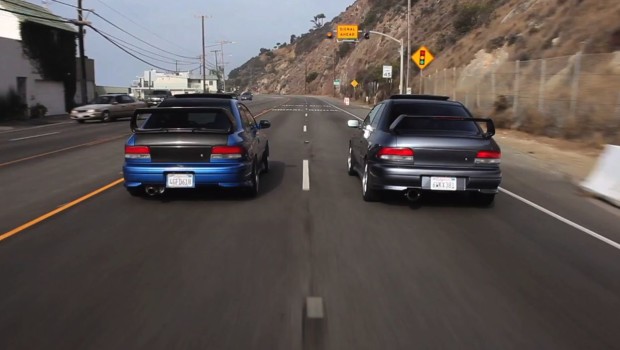 Published on October 14th, 2013 | by Seán Ward
0
Tuned Season 3 Begins: Subaru WRX
After months of waiting, this week Matt Farah is finally back with Season Three of Tuned on Drive, with two modified first-gen Subaru Impreza WRXs and a twisty canyon road.
One WRX is an almost completely standard US-spec car, the only modification being an engine swap from the original 2.0 litre to a 2.5 litre with 300bhp.
The other car, though, is more racecar than road car, with a Japanese market-spec 2.5 litre engine, new brakes, upgraded suspension, and all sorts of other features that make it quick. Roush Mustang quick, according to Farrah.
It's a cracking first episode – here's to the rest of the series!