Stories Published on April 25th, 2012 | by Seán Ward
0
Two Lambo's and Two GTRs Isn't Enough?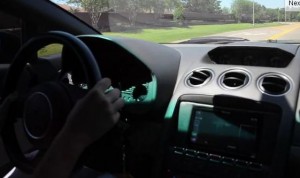 A couple of days ago we mentioned Robert Himler and his friend Amy Sangster as they videoed Robert's new Murcielago vs. Nissan GTR, with a surprising result.
Now his friend Amy has decided to treat herself to a new car, and (spoiler alert) it's a Lamborghini Gallardo.
Finished in black, the Gallardo has a semi-automatic gearbox rather than the open-gate manual we've got used to seeing on Robert's videos. Still, the car's got the same good noise.