Stories Published on January 31st, 2012 | by Seán Ward
0
Video: Lamborghini Aventador Top Speed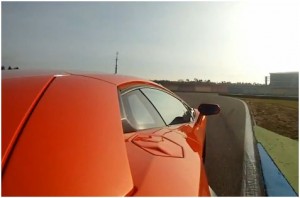 German car magazine Sport Auto has taken the latest V12 Lamborghini hypercar all the way to its top speed.
Filmed at Hockenheim, Germany, launch control was activated, taking the car to 60 mph in 2.5 seconds and on to the top speed of 230 mph, a top speed which many believed to be a typical Lamborghini exaggeration.
Most journalists believed before the video that the top speed would actually be somewhere around the 217 mph mark, but not so.
The Aventador, or LP700-4 as it's known to friends, has 700 bhp and while technically very good has come under wraps from many because it doesn't have the danger factor of V12 Lamborghinis of old.
But with a 230 mph top speed, it can match cars like the McLaren F1, Koenigsegg CCR and Bugatti Veyron at least part of the way to their top speeds, 231 mph, 241 mph and 254 mph respectively, all of which cost at least four times as much.