Stories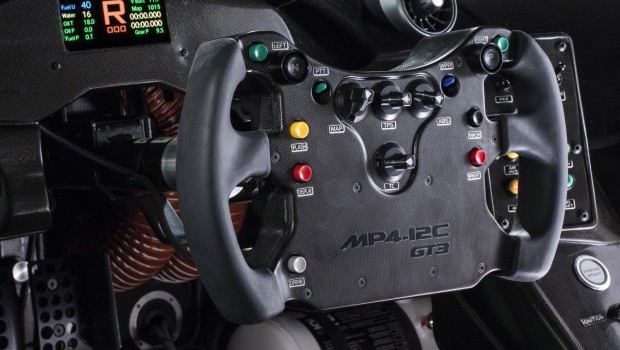 Published on November 13th, 2013 | by Seán Ward
0
Video: McLaren 12C GT3 On Track
Many of us aren't lucky enough to race GT3 racers in out spare time, but it doesn't mean we don't like to see them being reviewed on a track, and so this week on Chris Harris On Cars, Chris is behind the wheel of the GT3 at Snetterton to see what's what.
With a number of changes from road car to GT3 car (the most obvious of which is a drop in power by more than 130 bhp over the road car) the 12C GT3 is a fast machine, and certainly one that's exhaust warrants turning up the volume on your computer.
Prices for the GT3 start at £325,000 for the car only, on top of which come the usual costs of running a GT3 car (i.e. the team, fuel, travel, crash damage etc.) and entering a FIA GT3 based race series.