Stories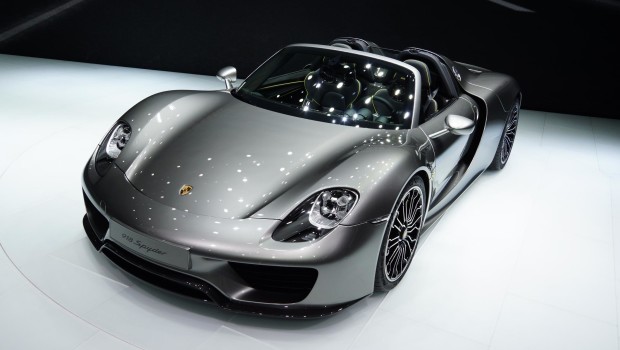 Published on December 18th, 2013 | by Seán Ward
0
Video: Porsche 918 Spyder – Drive, Evo & Autocar
Press drives of the Porsche 918 happened a few weeks ago, so here are three of the best videos from three of the best in the business: Drive, Evo, and Autocar.
The first is the 'Sultan of Sideways' Chris Harris, followed by Evo's Richard Meaden, and Autocar's Steve Sutcliffe.
All three videos feature a plethora of smoky oversteer action, and highlight just how incredible the 918 is.
0-60 mph in 2.5 seconds, 0-125 mph in 7.3 seconds, a top speed of 216 mph, and 875 bhp from the V8 engine and two electric motors. The benchmark for the P1 and LaFerrari has been set pretty high.