Stories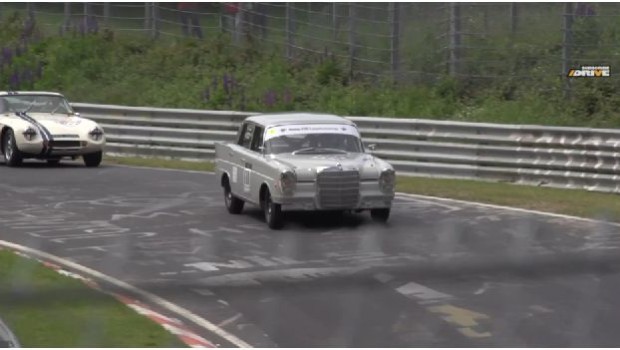 Published on October 17th, 2013 | by Seán Ward
0
Video: Racing A Classic Mercedes at the Nürburgring
If Mercedes asked you to race a 220 Fintail at the Nürburgring, with a co-driver called David Coulthard, what would you say?
Chris Harris obviously said yes, as he spent a weekend practicing, qualifying and racing in the lovely 220.
But there were some complications. While Harris has been to the Nürburgring a fair few times, Coutlhard admits that his knowledge is limited to a passenger ride with Nico Rosberg, and the car itself, with around 140bhp, is about 20 seconds a lap slower than the next car…
It's a cracking video.