Stories Published on January 24th, 2012 | by Seán Ward
0
Video: Renting a Ferrari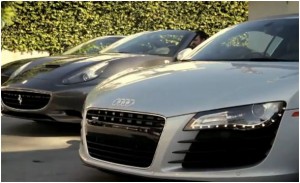 As something of a video anniversary, we thought we'd remind you of the benefits of owning a supercar, or at least renting one.
Many people interested in buying a supercar are instead turning to hiring one for a weekend are joining a car club to avoid expensive repair costs.
This video certainly puts forward the case for renting: you take the car, get invited to parties, make new friends, and repeat the process. Sounds brilliant, doesn't it?
The video was made simply as an advert for Midway Car Rental, based in the US.