New Cars Published on April 19th, 2013 | by Seán Ward
0
Volvo S60 Polestar Will Make Production – Car Fans Rejoice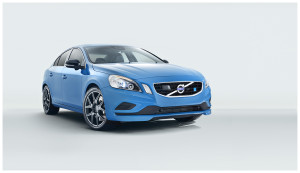 Volvo has confirmed that its S60 Polestar Concept will make production, albeit in Limited numbers and only in the Australian market.
If demand is 'sufficient,' Volvo say that the car could be offered in other territories, although it would still be rather more exclusive numbers than the cars at which it is likely to be pitted against, including the BMW M3, Audi RS4 and Mercedes C63 AMG.
Both the C30 Polestar Concept (shown for the first time in 2010 with a 399 bhp, 2.5 litre turbo) and the S60 Polestar Concept (revealed in 2012 with a 508 bhp, 2.5 litre turbo) were met with worldwide applause from journalists, as everyone agreed that the market needed a sports car of some sort from Volvo, and that Polestar, Volvo's official racing partner, had incredible technical abilities when it came to making fast road cars.
Unlike Mercedes' 'AMG' division, Audi's 'RS' badged cars, Polestar (like BMW's 'M' division) originated in racing rather than simply high performance tuning, hence why the Polestar concepts themselves were so expensive – the parts used and the limited build of the concepts meant that each of the cars built were worth more than £200,000 each.
"We have taken the best bits of the standard S60 T6 and our S60 Polestar Concept Car, creating a vehicle that puts a smile on your face when you drive it over your favourite twisty road," said Robert Dahlgren, one of Polestar's racing drivers. "At the same time, it is more than capable of everyday driving, too.
"This is, in my eyes, a very good combination of the Volvo and Polestar core values: safety and performance."
Unfortunately, there is some bad news. Firstly, as mentioned before, the cars are available in small numbers with deliveries starting in June, but only in Australia, as Volvo say "Introduction of the Volvo S60 Polestar to further markets is under investigation pending the response of the Australian introduction."
Australia seems like the most unlikely of markets, but the MD of Volvo Australia says that the "Australian market for performance cars is, and has always been, strong," and that the "work done by Polestar on the S60 is impressive to say the least – they have transformed the already fun to drive Volvo S60 into a great handling driver's car."
Anyway, some figures: from the 3-litre inline-6, Polestar has extracted 350 bhp at 5700 rpm and "368+" lb/ft of torque between 2,800 and 4,750 rpm (the car has a 6,500 rpm red-line) thanks to a much better Borg Warner turbo, a new high performance intercooler, Polestar engine software, and 2.5" stainless full-flow exhaust system with 3.5" tail pipes.
Oddly, Polestar has made no attempt to reduce the weight of the standard T6 S60 on which the new car is based, so the total weight remains 1,684 kg.
Performance is impressive: 0-60 mph takes 4.9 seconds and the top speed is 250 kph, or 155 mph, but underneath is where the Polestar S60 absolutely sets itself apart from anything Audi, BMW, Mercedes or Jaguar build.
As well as 235/40 R19 Michelin Pilot Super Sport tyres and Polestar exclusive 19" wheels, the car has Öhlin 2-way adjustable shocks, upgraded springs that are 80% stiffer than standard, a strut brace with carbon fibre reinforcement, and a whole host of other upgrades that you simply don't see on any of Germany's fast saloon cars.
S60 Polestars are also fitted with new high performance ventilated disks (336x29mm at the front, 302×22 mm at the rear) with Jurid front pads and Brembo rear pads, as well as a new front splitter, rear diffuser and rear spoiler.
The only mechanical bad news is that, while the majority of the car's torque goes to the rear wheels, the Australian cars only come with a six-speed automatic. The auto might bring with it launch control, but if the car were to make it to Europe, we all hope it would have a six-speed manual like the original concept.
All in all, while it lacks the outright power and pace of the concept, it still sounds fantastic and looks like so much more of a bespoke item than anything else in the performance saloon car market at the moment.
Polestar: Bring it to Europe.
[portfolio_slideshow]