Drives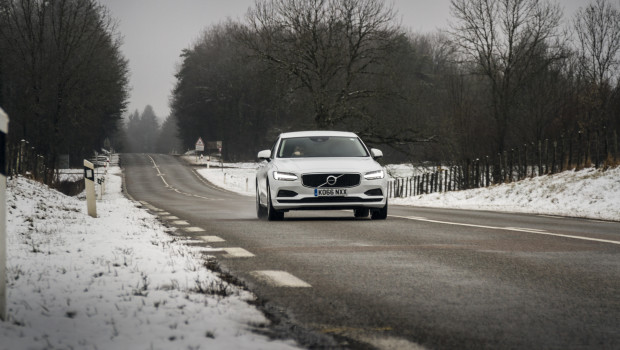 Published on March 25th, 2017 | by Seán Ward
0
Volvo S90 Review – A Match For The Germans?
If you're in the market for a large, comfortable, luxurious saloon car, chances are you'll look for a German showroom. There are many very good reasons why the BMW 5 Series, Audi A6 and Mercedes E Class sell by the bucket load, but do you really want the same car as everyone else? Do you want to be charging down the motorway, super excited with your new Mercedes, only to spot an identical black E Class? I suspect not.
Volvo has an alternative, the new S90. It's an entirely new machine, designed from a blank piece of paper to compete with cars like the E Class, 5 Series and A6.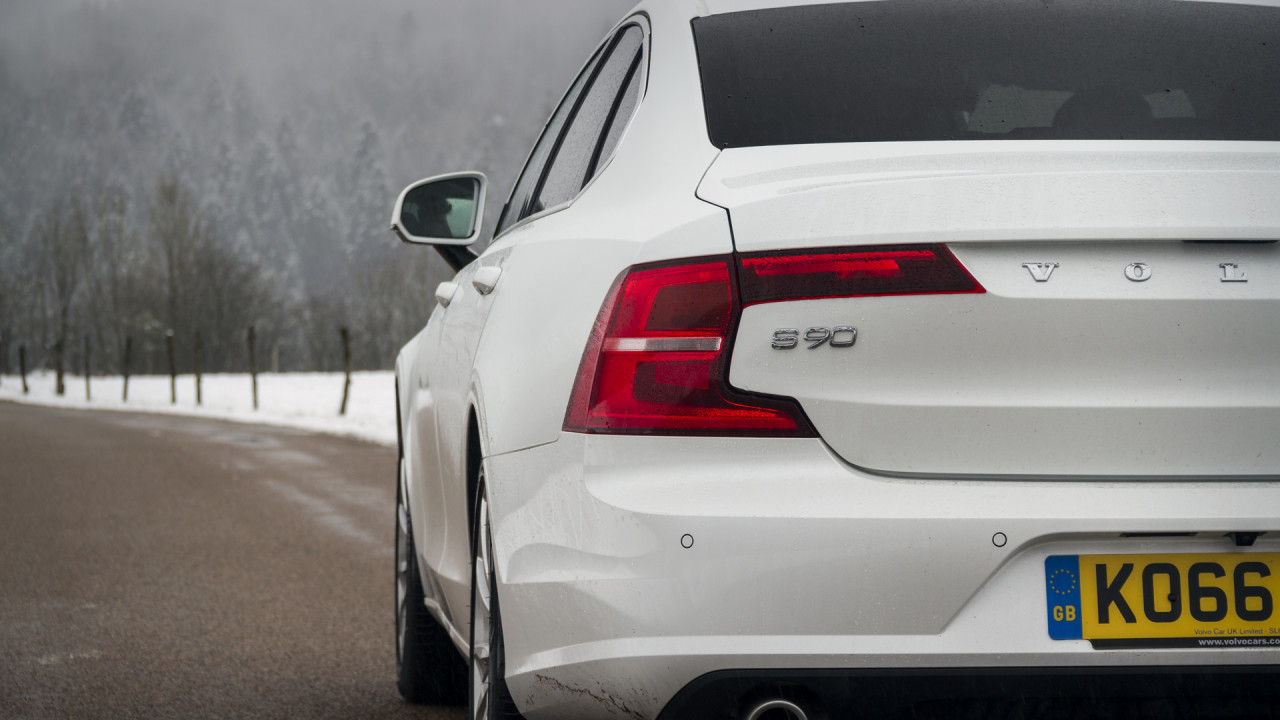 It's a handsome machine. It's a very long car, but has a really simple, chiselled front end and a nice low roofline. The back end isn't as interesting as the front, though – it's almost too simple, without any real sparkle.
Inside, Volvo has finally thrown away the old, button infested dash and replaced it with a big central touch screen through which almost everything is controlled. The whole system isn't as smart or as interesting as Audi's Virtual Cockpit, for example, or the double screen set-up you can option in the E Class, but it is miles better than Volvo interiors of old.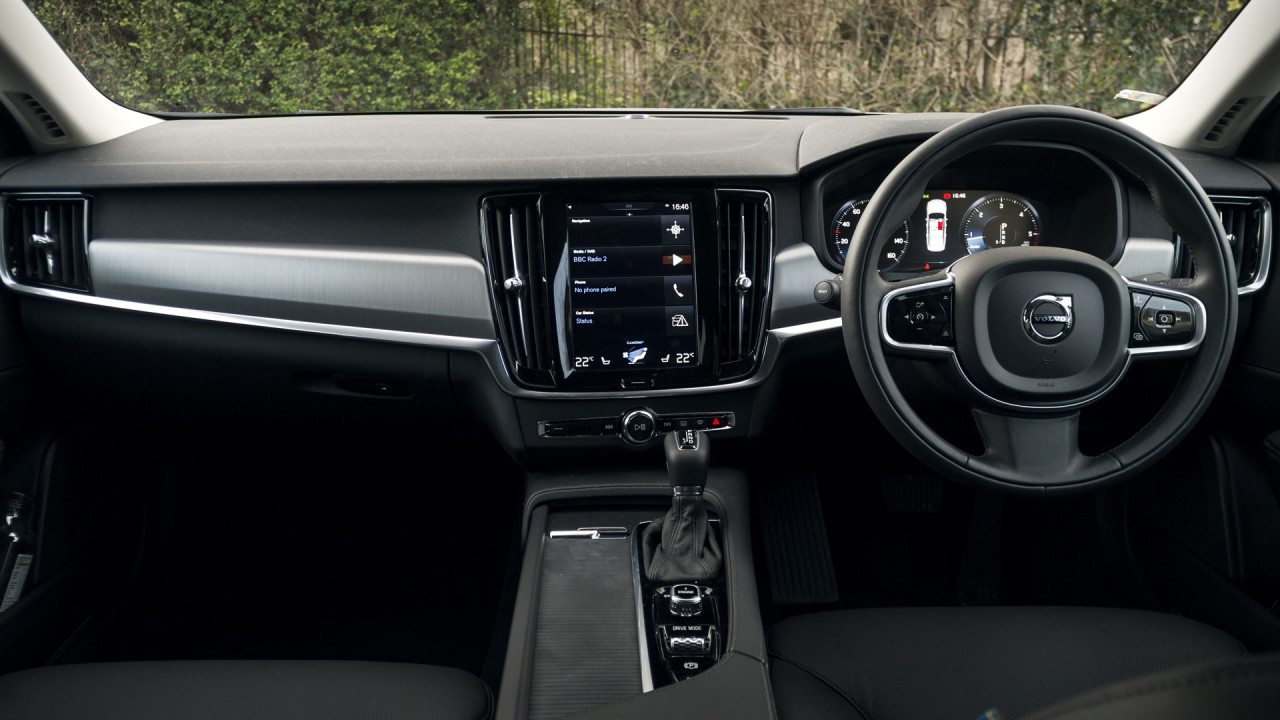 You can buy an S90 with two engines. Both are variants of a twin-turbo, 2.0 litre, four-cylinder diesel engine, the first of which is the 'D4′ with 190bhp, 295lb/ft, and front-wheel drive. The second is the 'D5′, which has 235bhp, 354lb/ft of torque, but is all-wheel drive rather than front-wheel drive.
Our car was the D4, a car you can buy from £33,865, but the car I was in had one or two options, including the Winter Pack (£525), the Family Pack (£450), 'smartphone integration' (essentially two USB slots for £300), a reversing camera (£400), tinted rear windows (£400), keyless drive (£575), an electric driver's seat (£600) and electric passenger seat (£400), 'Premium Metallic' paint (£1,000), a retractable towbar (£995), and a few more… Our £33,865 Volvo was actually a £41,760 Volvo, quite a step up, but then again the S90 is in the sector where options are essential. But two USB slots for £300? If I were Volvo I'd throw those in for free.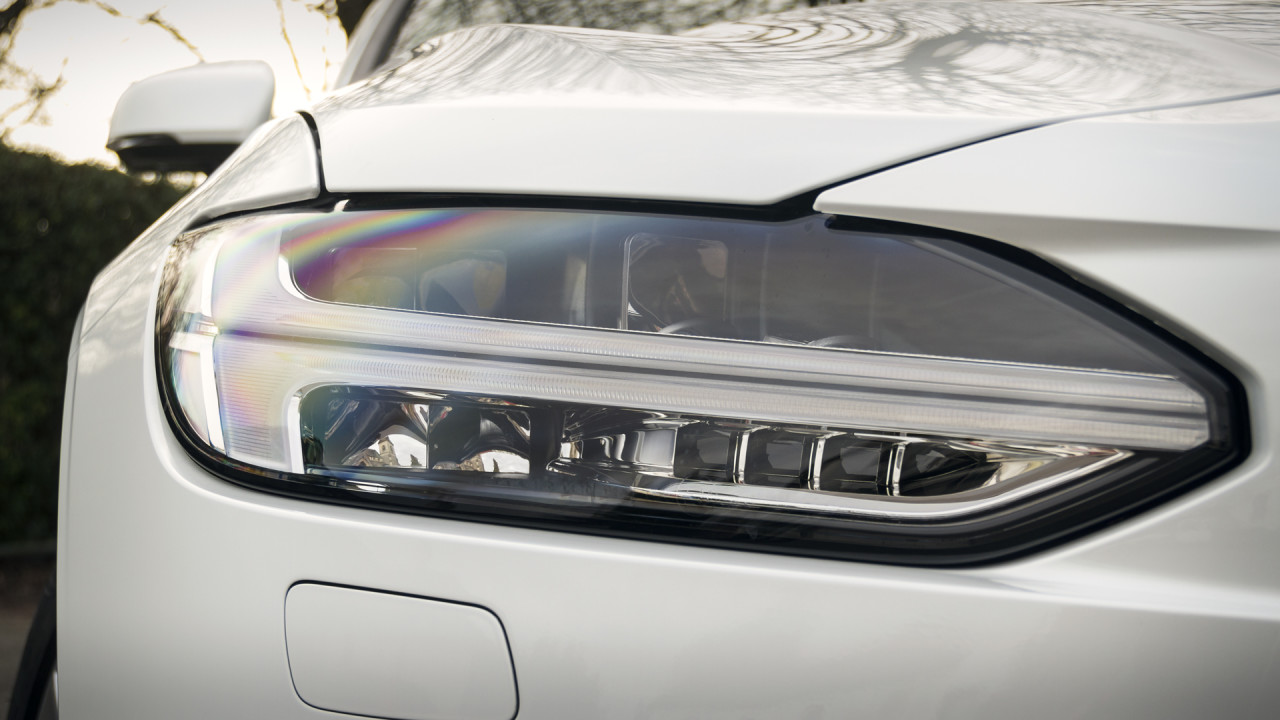 The D4 will cover 0-60mph in 7.9 seconds and top out at 140mph, not bad at all for a big diesel saloon car. Power goes to the front wheels through an eight-speed automatic gearbox, and one of the reasons why the S90 accelerates so effortlessly is because the gearbox doesn't rev the engine out to the redline but instead changes to the next gear a little earlier than most automatic diesels to keep you in the torque band. The engine doesn't sound very nice at very high revs, but down low it's quiet and smooth, exactly what you'd want in this sort of car.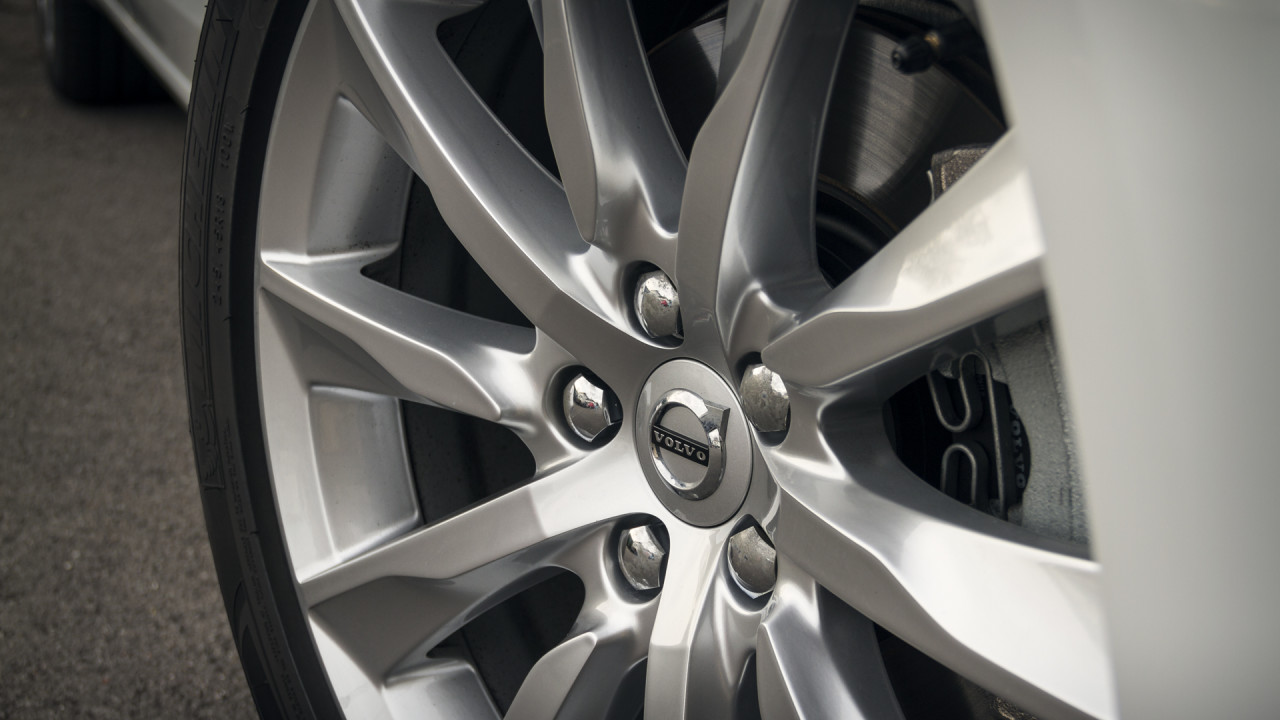 The S90 has disk brakes front and back as you'd expect, ventilated at the front and solid at the rear. They do a good job of hauling the S90 to a stop, a good thing when you're in a car that weighs 1,700kg, but what's really good is the consistency of the pedal. The brake pedal in some big automatic saloons doesn't always do a good job of communicating what the brakes are actually doing, but the S90′s pedal is really easy to read.
As you might have seen, this S90 was the car that drove me from the UK all the way to the Geneva Motor Show, so I think I'm in quite a good position to talk about how it rides. In short, I did 1,600 miles in the S90 and genuinely felt like I'd hardly driven at all. While my brain was exhausted from a lack of sleep and there's a bit more wind noise than I expected at motorway speed, physically I felt like I'd been sitting in an armchair for half an hour rather than a car seat for three days. The ride is very smooth but thankfully that doesn't equate to roly-poly handling.
There's plenty of grip in the dry, too, but on damp roads it feels like the Michelin Primacy 3 tyres let the car down; turn too quickly in and you can feel the front just wash wide.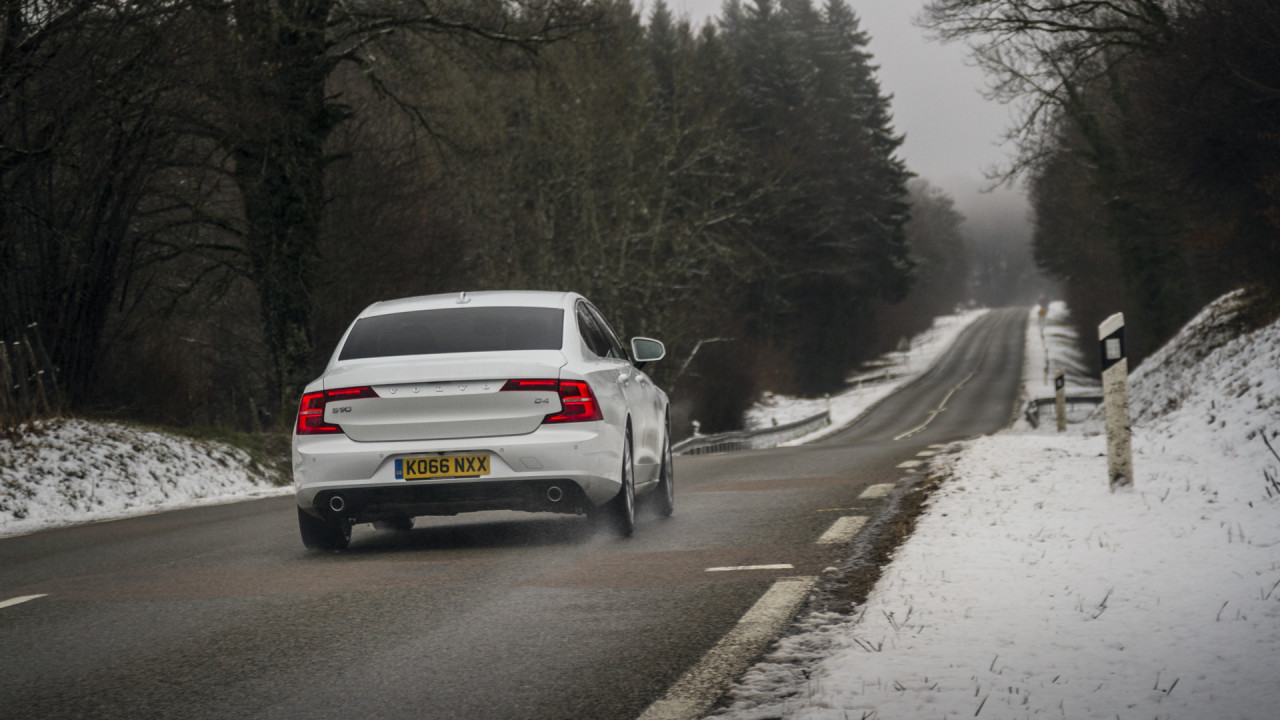 The Volvo S90 is exactly what I expected it to be. It probably isn't quite as sharp to drive as the BMW 5 Series, but it looks quite a bit better to my eyes and has a ride quality that the BMW can't match. What's more, it's probably a good sign to come away from a week with a car and the main thing that bugs you is that you have to pay extra for two USB slots.