Motor Shows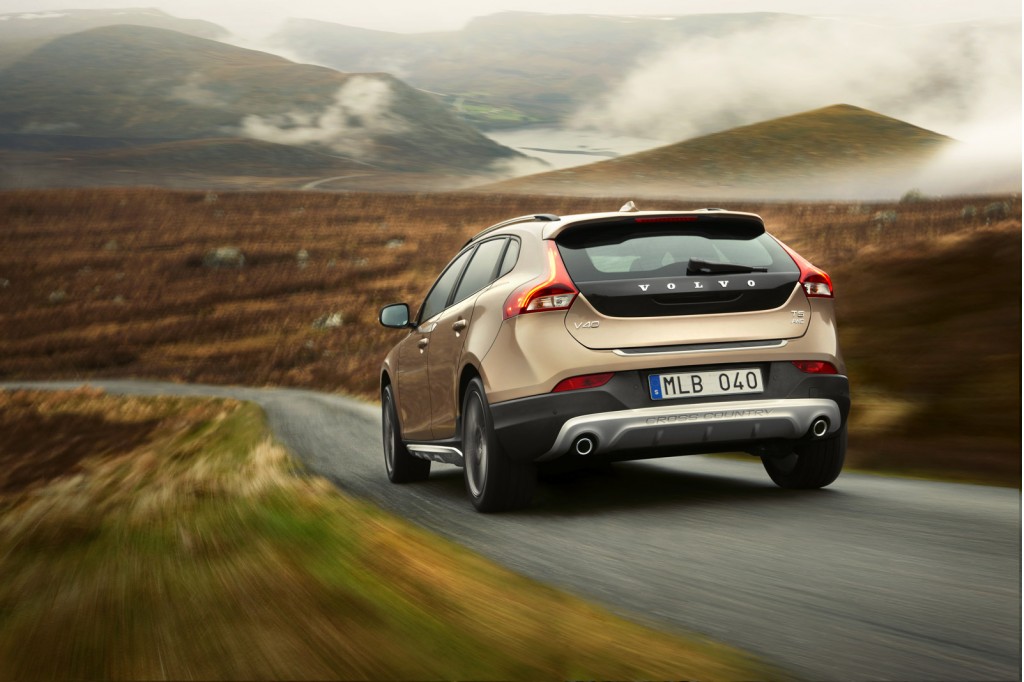 Published on September 19th, 2012 | by James Allen
0
Volvo turns V40 into a 'Cross Country' crossover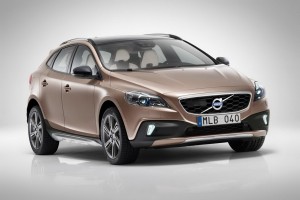 Ahead of its public debut at the Paris Motor Show, Volvo has revealed the first images and details of its all-new rival to the BMW X1 and Audi Q3: the V40 Cross Country.
As its name suggests, the Cross Country is based on the V40 hatchback, and Volvo has modified quite a few things to turn its safe and stylish hatchback into a device with off-road pretensions. For instance, the ride height has been raised by 40mm, black cladding on the front and rear bumpers and silver side sills, protective plates and roof rails.
The alloy wheels have also be redesigned specifically for the V40 Cross Country, with the rims going up to 19 inches in size.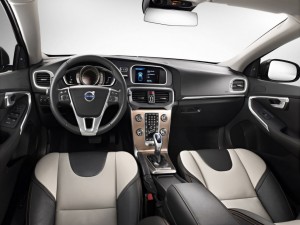 Inside, changes don't seem to be quite as drastic, with the only major notification at this stage being the announcement of a wider variety of colour and material choices for the centre console.
Under the skin, all the engines in the V40 range bar the 1.6 'T3′ turbocharged petrol engine have been carried over, and all the transmissions seem to have been transferred to the Cross Country as well.
However, it's worth pointing out that the only V40 Cross Country model that comes with four-wheel drive as standard is the flagship 'T5′ petrol with the six-speed automatic transmission: the rest of the range has to make do with front-wheel drive as standard.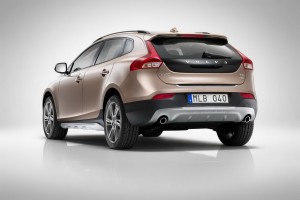 That said, Volvo hasn't confirmed nor denied at this stage that the AWD drivetrain will be restricted to one model, so we expect to get more clarity on this issue when more details are announced at the car's official unveiling in a week's time.
The Swedish firm has hinted at what the Cross Country will retail for, with the official press release stating that it'll cost approximately £2,000 more than the equivalent V40. Based on this info, the V40 Cross Country range is expected to start off at roughly £22,000.
So far, that's all the major details we have of this new crossover from Volvo, but we anticipate more details to be announced at the car's unveiling at the Paris Motor Show.
[portfolio_slideshow]