Drives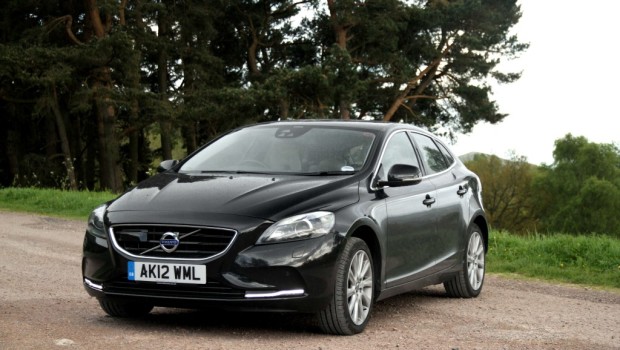 Published on August 1st, 2013 | by Seán Ward
0
Volvo V40 D3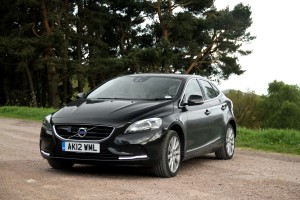 Mercedes. BMW. Audi. These are the names that spring to mind when you think of premium, refined luxury, and the names that most people in the market for a new car will leap at given the slightest opportunity.
But over the past decade other manufacturers have started to get in on the act. Most companies haven't quite got there yet, but some, like Lexus and Jaguar, have changed the way their cars are built, the way they look, the audience they're aimed at, but more importantly the way they drive.
Climbing into a Jaguar ten years ago was like climbing into a Ford with some wood in it, but nowadays it's a modern looking, crisp creation with brushed aluminium and blue ambient lighting. Superb.
Better still, they're good to drive, and are made less for carrying golf clubs and more for chewing through tyres at an alarming rate.
There's one other manufacturer that's been changing the way it's seen and the way their cars drive, too, and it's not from England, Germany, America, or even Japan, but from Sweden.
Volvos of old were leviathan creations built to carry great volumes of things and people from place to place in incredible safety. They were 'premium' in the sense that they were built well, but luxurious? Fun to drive? Not quite.
Recently, however, we've seen a bit of a transformation that started with the C70 and S80 back in the late nineties, and since then we've had cars like the C30 and S60, cars that are genuine competitors to the German offerings.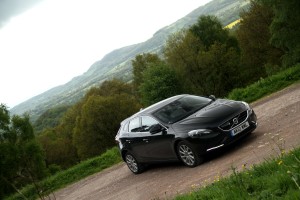 But what about Volvo's Latest car, the V40? Well, for a kick off, it looks fantastic. It's not as aggressive as something like an Audi, BMW, or even a new Lexus, but then again it's not exactly safe. I don't think the optional 'Black Saphire Metallic' paint on the car I had particularly did it justice, but even so it's a good looking car. The LEDs at the front aren't too showy, and everything is well proportioned and distinct – you know it's a Volvo.
The stock wheels? They're a little too understated for my liking – I'd expect something a little more premium looking for the money (which I'll talk about more in a minute), but then again they are stock, and part of the appeal of a Volvo is understatement. Make your own mind up on them – there are other wheels available.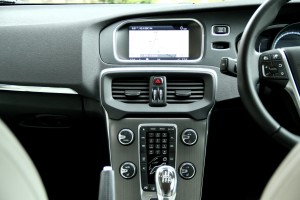 Inside, the build quality is fantastic, the leather soft, the seats comfortable and supportive, and the parts of the dash that look like metal are, thankfully, real metal. Over the first twenty-four hours with the car I did more than 500 miles of driving – was I mentally exhausted? Yes, but physically I felt pretty fresh.
And unlike the S60, all the dials for speed, revs, economy etc. can be swapped around by selecting three different modes, namely 'Normal', 'Economy' and 'Performance'. Gimmicky, perhaps, but it's nice to have choice.
However, I can't help but notice the central column is starting to look a little old. It's built brilliantly – I have no quality issues with anything on the inside, but nowadays the sheer number of buttons brings out its age.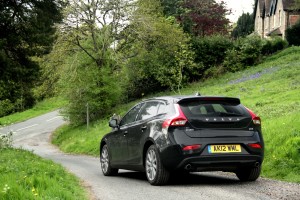 Luxury and refinement, though, do little in the way of making a car engaging to drive, so let's talk performance. My car was the D3 model, with a 2.0 litre, turbo-diesel, five-cylinder engine with 150 bhp and 258 lb/ft of torque. On the road, it's the torque that you notice most of all – revving the engine gets you nowhere, so I found myself constantly keeping the engine boiling over somewhere between 2000 and 3000 rpm.
The claimed 0-60 mph time is 9.1 seconds (weirdly, it's 8.8 for the automatic) and the top speed is a rather brisk 130 mph, pretty much exactly the same figures as the petrol T3 car, but about 10 mpg better on the combined run with 65 mpg. Accelerating isn't exciting, but the torque means you do get going fairly rapidly.
Cruising on the motorway is where the engine feels most at home, as with all that torque it's easy to cruise and still have enough grunt to overtake without constantly changing gear and revving the engine until pistons make a break for the sky.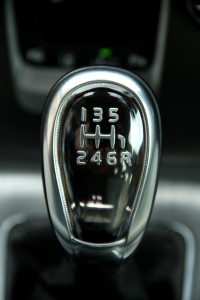 But is the V40 fun? Having spent time with the S60, I was expecting good steering and pedal feel, an easy to use but good gearbox, as well as a good little chassis and enough braking performance. So did I get it? Yes, absolutely.
The 500 miles I did in the first day were all because I had to take the car to the Morgan factory in Malvern, where the /DRIVE team were filming an episode of /DRIVEN. After meeting J.F. Musial and Matt Farah (lovely chaps, by the way) and having a poke round the factory with them, I took the car to the Malvern Hills to give the car a good little run; provided you keep the torque going, the performance is good and what you'd expect from a middle of the range diesel. It's just a fun little car – it behaves the way it looks: not exciting, but not dull either.
Only by pushing harder with the traction off, particularly in the wet, will the ugly face of understeer rear its head. Lifting off the throttle will cure it, though, so it's not all bad. (There's surprisingly little torque steer, too.)
One final note is the price: £31,745, as tested. Granted, prices start at £18,995, and my car came with nearly £6,500 worth of options, but it's still a pricey car.
Should I buy one? What's it like for the enthusiast?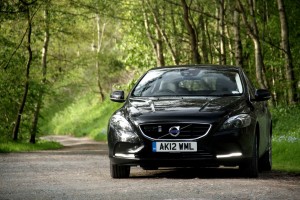 Overall then, it's grippy and quick enough, rather than fun, fast and dangerous – a competent chassis with understeer to stop you killing yourself. So if you're in the market for thrills, the V40 won't provide them.
But, it isn't a bad drive by any stretch of the imagination, and everything else it does it does with confidence. On the motorway it's quiet and comfortable, and in town it's easy to drive and, thanks to an all sorts of radar scanners and lasers, it scans for a space and parks itself.
And remember it's a Volvo – designers haven't forgotten about safety in the pursuit of design, so the V40 is one of the safest cars ever built.
I loved my time with the car. In a week I did more than 1,000 miles, which for a weekly loan is a lot. If I could drive one again I'd say yes in an instant. Let's just hope they make a Polestar version…