Stories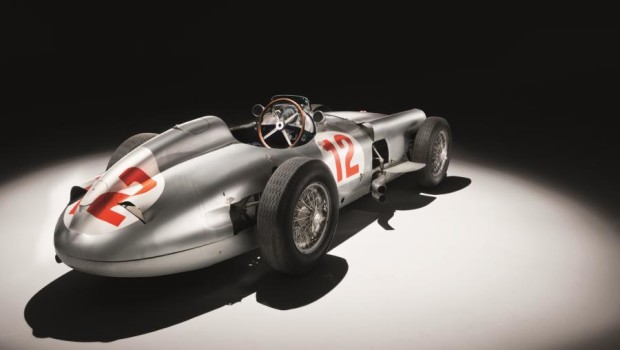 Published on October 8th, 2013 | by James Allen
0
Voting for 2013′s Historic Car of the Year begins
Fans of vintage motoring and democratised global automotive ceremonies can rejoice, as voting for this year's Historic Car of the Year starts as of today (8th October 2013).
Running for the top prize at this December's International Historic Motoring Awards ceremony are six classic cars, with the general public being given the privilege of choosing the most important of the lot via an online poll.
With the nominees ranging from Juan Manuel Fangio's 1954 Mercedes-Benz W196 Formula One car to a Bugatti Type 57 Aerolithe reconstruction and the Aston Martin DB5 as used in the James Bond film Skyfall, though, us here at NewMotoring expect there won't be any runaway victors…
To help secure your favourite classic car's place in this year's International Historic Motoring Awards, be sure to cast your vote online at www.historicmotoringawards.com.
The full list and gallery of this year's Historic Car of the Year nominees goes as follows:
Mercedes-Benz W196
Bugatti Type 57SC Aerolithe Recreation
Porsche 911 RSR
Malcolm Campbell's Blue Bird 5
Aston Martin DB5
Layland P76

[portfolio_slideshow]