Stories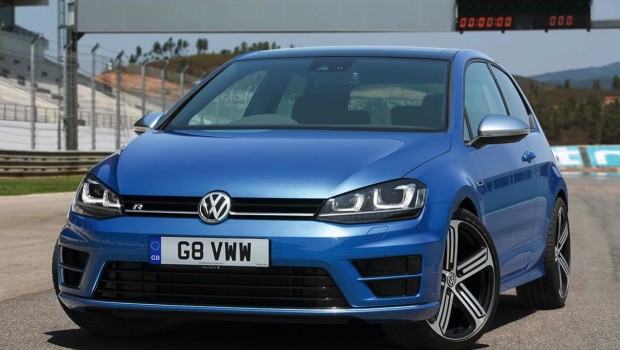 Published on November 11th, 2013 | by Seán Ward
0
VW Golf R – Yours For £29,900
VW has opened the order books for the new Golf R, with prices starting at £29,900.
For that price, you get a three-door Golf R with a six-speed manual gearbox, but up from there you can specify the six-speed DSG 'box with a starting price of £31,315, the five-door R manual for £30,555, or the five-door DSG for £31,970.
For your money you get a little over 300 bhp and 280 lb/ft of torque, all of which is sent through VW's Haldex four-wheel drive system. If you're on an economy run, the system sends all of the power to the front, but start pushing and the power will be shifted around to the axel that needs it the most, with VW saying that "almost 100 per cent of power can be transferred to the rear axle".
0-60 mph takes 5.3 seconds with the manual, and a slightly ridiculous 4.9 seconds for the DSG.
Ridiculous too is the fuel economy, with the manual able to achieve 39mpg and the DSG able to get 40mpg.
Don't be fooled, though, into thinking this is just a slightly faster GTI: as well as a modified cylinder head, upgraded exhaust valves, pistons, injection valves, and better turbocharger, you get a quicker steering rack, a 5mm lower ride height, and a traction control that can be fully disengaged "for track driving," unlike the system in the GTI.
Other changes include a new front bumper, new lights, different wheels, and an interior with different dials and plenty of 'R' badges.
Deliveries start in March 2014.