Stories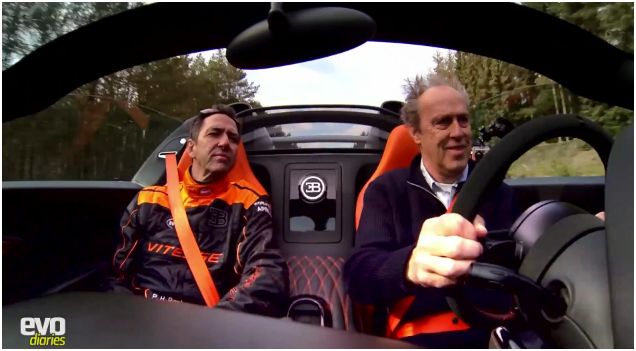 Published on April 15th, 2013 | by Seán Ward
0
Watch Harry Metcalfe do 220 mph in the Veyron WRC
Bugatti has revealed its latest car, the Veyron WRC, and with it attained the record of the fastest convertible car in the world, but records are nothing without proof, so Evo Magazine's Harry Metcalfe went to Germany to experience the new car first hand.
With the roof off, the Veyron Grand Sport Vitesse World Record Car (or 'Super Veyron', as some people are calling it) will do 254.04 mph, a higher top speed than that of the original Veyron.
While Metcalfe only managed just over 220 mph, that's still plenty speed for most people, especially in a car that costs £2 million, and has 1,184 bhp and 1,106 lb/ft of torque.
While it was expected only five WRC cars would be made, Bugatti has confirmed that eight will be sold, the first of which to Chinese Racing Driver, and the man who set the record, Anthony Liu.
[portfolio_slideshow]