Weird & Wonderful 06-03-11
Weird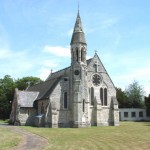 A 76 year old man and his wife spent the night in hospital after crashing their Renault into a Church in Germany. Apparently a fault in their GPS told them to turn right, which they did, but obviously they didn't think to look and see if there was a church in their way…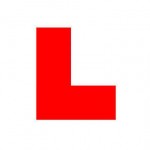 Staff at a Gloucestershire Driving Test centre told an Albanian man that he couldn't take a driving test because he looked nothing like the man in the photo licence. And when the person who owned the licence turned up, he was arrested under suspicion of fraud. Luckily for the imposter, the owner of the licence said that he was actually his translator.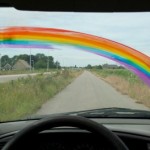 Dutch artist Helmut Smits has made a piece of art by putting paint on a windscreen and turning the wipers on. But Helmut, best not to drive with the paint still on.




Wonderful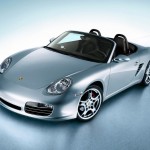 A seventeen year old from California managed to swap a mobile phone for a Porsche Boxster. Nice.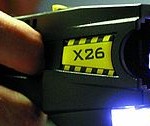 Peter Cox, 49, from Bridgwater, was pulled over by Summerset Police for not having any insurance, and when he started to confront the policeman, he had a Taser pointed at him. Unfortunately for Mr Cox, it accidentally went off, giving him a 50,000 volt shock to the groin.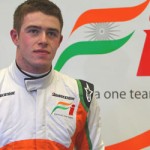 Another British driver has been given a place in this year's Formula One. Paul Diresta will drive for Force India in 2011, with the first race of the season at Australia.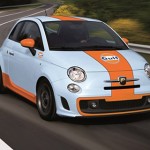 An image of a Fiat 500 Abarth with Gulf racing colors has emerged on the internet. It looks pretty cool, but wearing a bag over your head whilst driving it is advisable.