Weird & Wonderful 13-02-11
Weird
As we recently discovered, once you cross over the border between Devon and Cornwall, there are four, yes four, speed cameras within 400 yards. That combined with constantly changing speed cameras means someone in the police will get a big bonus this year.
.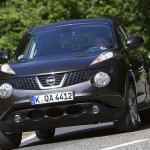 A very unscientific survey carried out by newmotoring reveals that the Nissan Juke is the most popular car in 'THE NORTH'.
.
.
.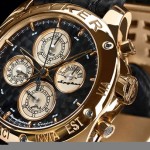 Spyker has released a watch that looks blingtastic… And rubbish. Bulky, branded and pretty weird. Especially as it costs nearly £10,000.
.
.
.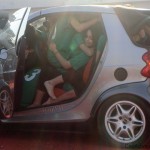 19 teenage girls in Karachi, Pakistan, have broken a world record by fitting into a Smart ForTwo. It took one minute for them all to get into the car, after which they had to stay still for ten seconds to break the record. Why anyone would want to risk death in a Smart ForTwo, no one knows.
.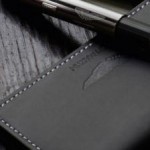 Aston Martin has given you another way of wasting money with this £68.09 business card holder, and that's before VAT.
.
.
.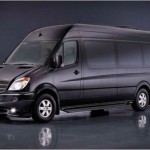 The Mercedes Sprinter Grand Edition is essentially a van with some tinted windows and extra peeled-cow on the seats. Not very cool for £170,000, the same money as an AMG SLS.
.
.
.
.
Wonderful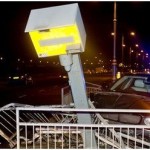 Australian guitarist Nick Cave decided to crash his Jaguar into a speed camera, just up the road from us, in Hove. Unsurprisingly, his spokeswoman refused to comment.
.
.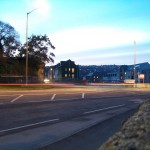 A lone Range Rover sneaks into this rather nice photo. Actually, it looks better with the Rangie.
.
.
.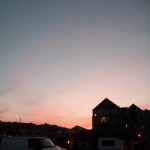 Another picture provides the most glamorous scene in which a Ford Transit has ever been captured.
.
.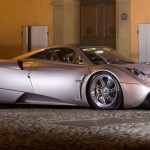 Pagani decide that in the current economic climate, what you need is to spend nearly £1m on a twin-turbo 6.0-litre AMG V12 hypercar producing 730bhp and 811lb ft of torque, with a top speed of 230mph and an unpronounceable name: Huayra. Excellent.
.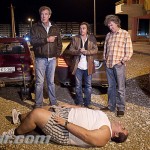 BBC's Top Gear murder a fat man and rob a bank in Albania, filming the ensuing car chase between 'Albanian rozzers', a Rolls Royce Ghost, a Mercedes S65 AMG, and a Yugo, which in this case was a Bentley.
.
.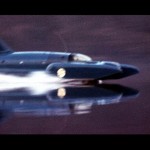 Donald Campbell's Bluebird has been raised from Coniston Water in the Lake District. Although Donald was killed in his world speed record attempt, his machine will run again sometime in the future. Nothing better than a working museum piece.