Drives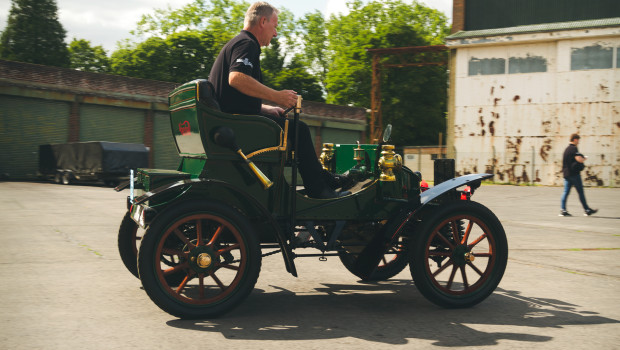 Published on July 27th, 2017 | by Seán Ward
0
What It's Like To Drive A Car From 1904
Broadly speaking, modern cars are more or less the same. While some are electric and others are petrol, some are front-wheel drive and others rear, most have a steering wheel, a gear selector of some sorts, and two or three pedals. But what were cars 100 years ago like?
Forget how standard the modern car might seem, because it wasn't always the case. Like everything in this world, the motor car was constantly developed over many years before we hit the standardised magic formula we all take for granted. For proof of that, look no further than the Vauxhall 6HP 1904.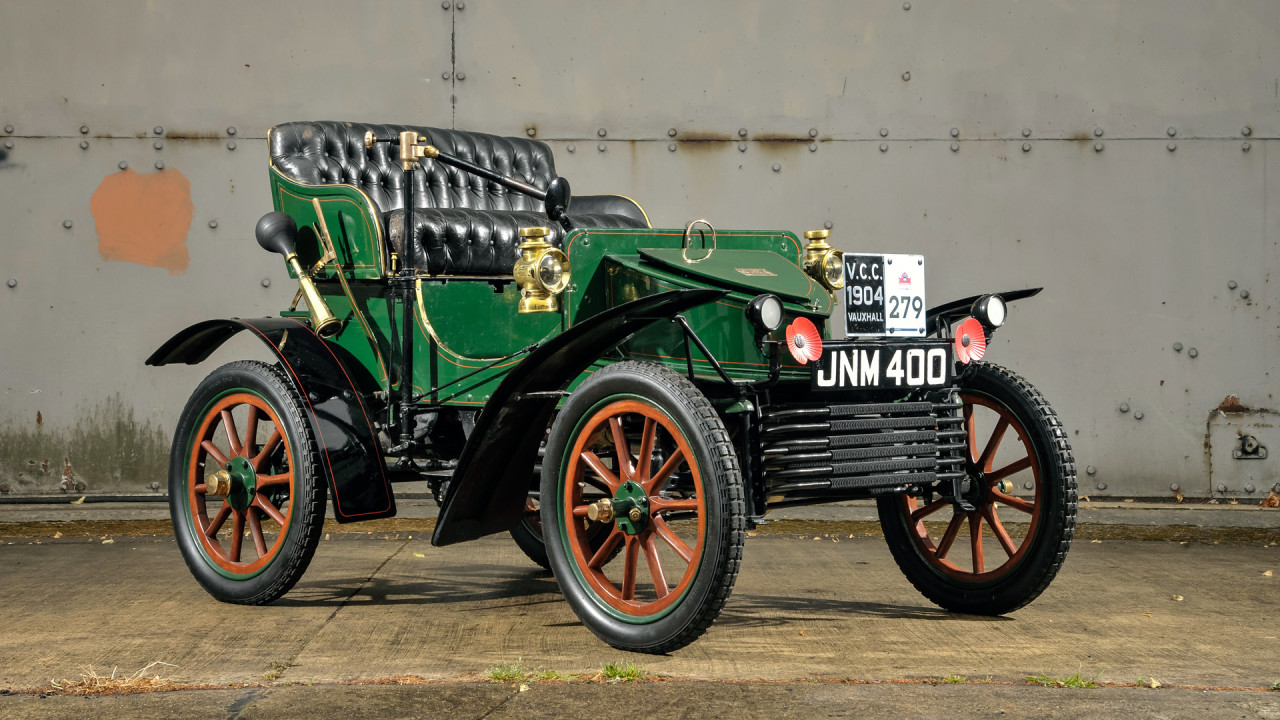 Aside from being a Vauxhall you should have deduced two facts from the name. Firstly, this car has 6bhp (around ten times less than the least powerful new cars on the market today), and secondly, it was built in 1904.
While this car's exact history is a little foggy, it is believed to have remained in Vauxhall's possession for almost all of its life, having originally been sold through Gould Brothers of Exeter before being bought by Vauxhall's then director Percy Kidner in 1925. Kidner was worried Vauxhall's new owner, General Motors, might sell the car, so he snapped it up and hid it away.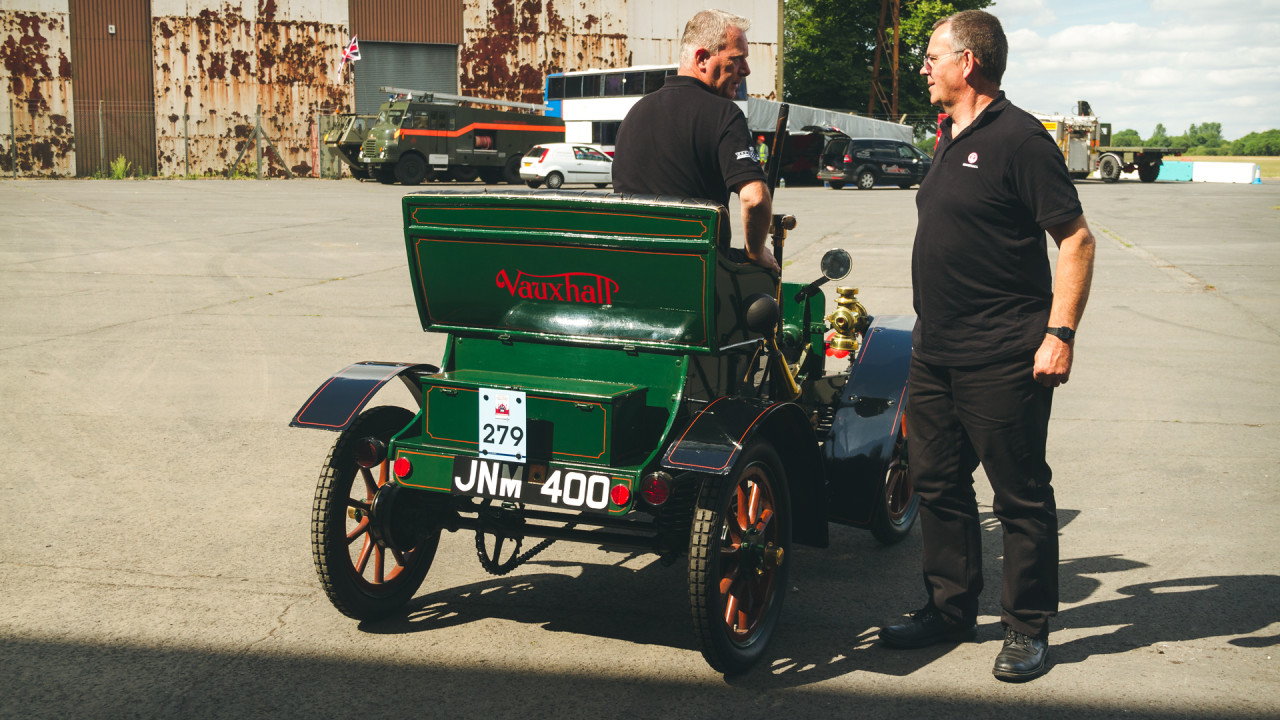 Today, it's part of Vauxhall's heritage collection, a wonderful mix of classics maintained by a handful of Vauxhall employees, and a family of cars that ranges from a 1969 Viva GT to the Lotus Carlton and the Monaro VXR8.
So what's it like to drive? You need to forget almost everything you know about the standard procedure of driving before setting off. It's a simple machine and, with instruction, you can drive it without any real problems, but to understand this car full would take a lot of time. For starters, there is no steering wheel.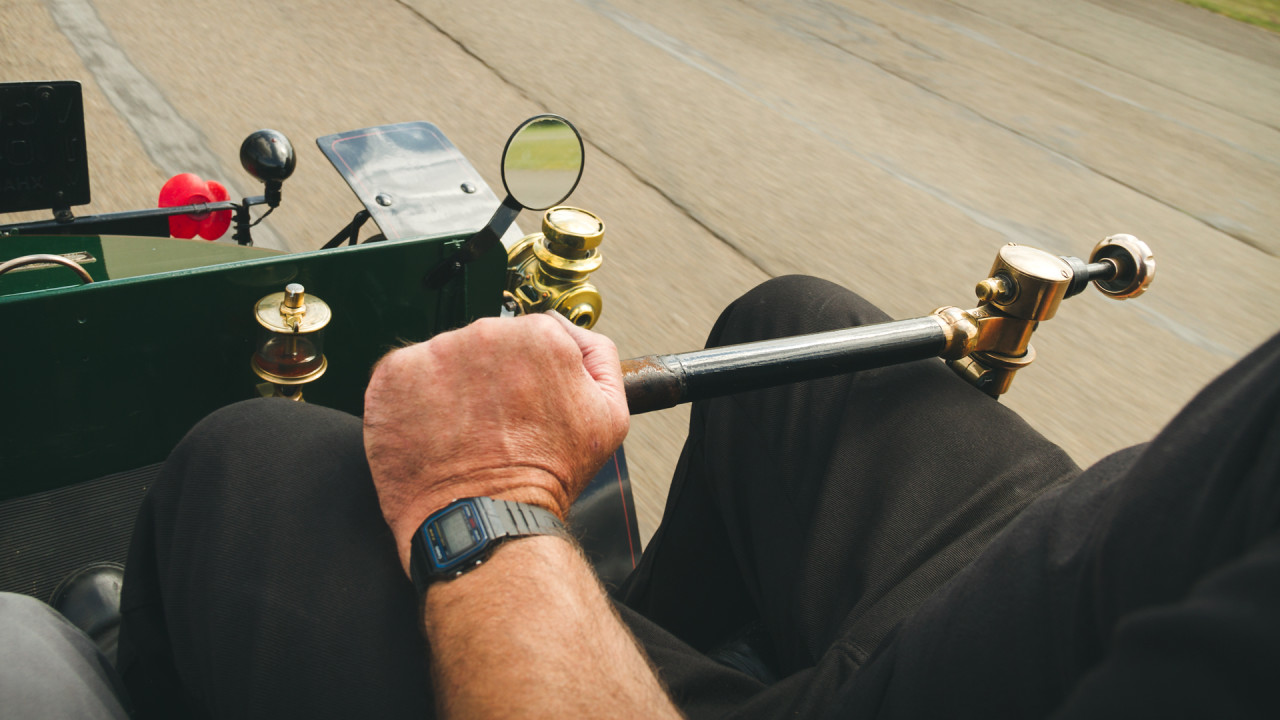 Not only is there no steering wheel, but its 1,029cc, one-cylinder engine isn't controlled by a standard accelerator pedal, there are two gears but no gear lever, and the brakes aren't conventional, either. In fact, after setting off on my brief drive, I realised that the tiller steering was probably the easiest control to get to grips with.
Overall, though, my abiding memory is not one of fear of death or confusion, but driving along a piece of track at Bicester Heritage and wondering just what this would have been like back in 1904. I have years of modern driving routine engrained into my brain, so to have studied this car at the time and learn its controls without any previous driving experiences, and then drive it for the first time must have been an absolute joy.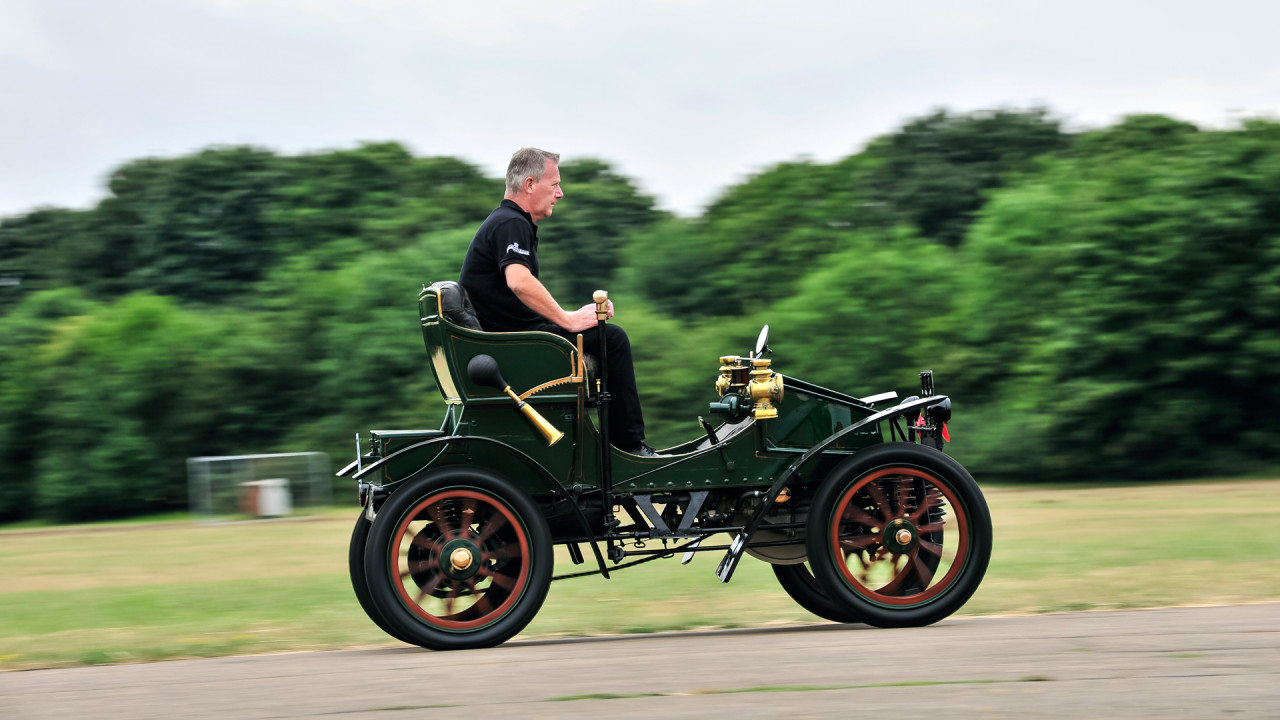 For a brief moment, I felt like I was driving in 1904. Everything else in my world faded away as I grinned from ear to ear, totally in awe of this magical machine.
It was a challenge, certainly, but one I'd feel privileged to try again.