Le Mans 24 2013 Published on June 22nd, 2013 | by Seán Ward
1
Where to Watch Le Mans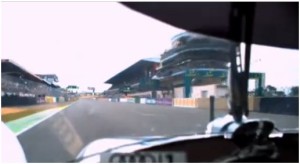 Le Mans – we all want to watch it, but where are the best places to do it?
Here are some of the best places to watch and listen to the races, as well as view on board race cameras, see live timing and classification, and watch chat whilst the race is going on.

TV
In Europe, Eurosport is the only TV network with the rights to show Le Mans 2013, but it will at least be showing the race in its entirety. In the USA and Canada, SPEED (available on TV and online) is the only network showing race coverage.
Radio Le Mans
Radio Le Mans is the best online radio station covering motorsports, and as the name suggests it'll be covering the race in full, as well as build up and post race discussion, and lots of driver interviews.
The 25 Hours of the 24 Hours of Le Mans – /DRIVE
In 2012 /DRIVE hosts came together to spend 25 hours watching Le Mans and chatting with each other and viewers about the race action, all whilst not actually showing the race. In 2013 the team are doing the same thing: chatting about the action, racing viewers at Le Mans on Forza, and interviewing drivers and team members. Think of the #DRIVE25of24 as a companion whilst you watch the race on Eurosport or Speed.
UPDATE: /DRIVE is now streaming here.
Timing and Positioning
As well as being able to view the official timing on the Le Mans 24 Website, you can get track information on the FIA WEC website.
Spotter's Guide
To enjoy the race it's a good idea to know which cars are which and understand why the different cars are classed as they are, and so for that you need Andy Blackmore's Spotter's Guide. Not only is it brilliant to look at, but there are comprehensive details for every car and it's livery and classification.
On Board Race Car Feeds
If watching the race on TV isn't enough, you can watch the race from on board a number of different cars, including Audi, Corvette, Toyota , Nissan, Greaves Motorsport, Nissan DeltaWing and JRM.