Stories Published on March 30th, 2012 | by Seán Ward
0
Worlds 60 Best Cars at Windsor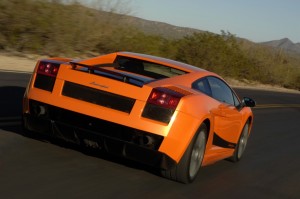 To celebrate the Queen's Diamond Jubilee, a Concours of Elegance will be held at Windsor castle on Saturday 8th and Sunday 9th September.
Promised to attend are what's thought to be 60 of the world's best and rarest cars, and prices cost £25 each.
Any of the cars listed below can attend, as long as they register and are fully MOT'd.
Asked to attend are:
1991 TVR Griffith, Bentley Continental R
1992 McLaren F1, Jaguar XJ220, Ferrari 456
1993 Aston Martin DB7, Porsche 993
1994 Maserati Quattroporte, Jaguar XJ, Ferrari F355
1995 Ferrari 355GTS
1996 Lotus Elise, TVR Cerbera, Porsche Boxster
1997 Jaguar XK, Bentley Turbo RT
1998 Bentley Arnage, Porsche 996
1999 Pagani Zonda, Ferrari 360
2000 Lotus Exige, Morgan Aero 8, BMW Z8
2001 Aston Martin Vanquish
2002 Ferrari Enzo, Koenigsegg CC8S, Lamborghini Murciélago
2003 Lamborghini Gallardo, Mercedes Benz SLR McLaren
2004 Porsche Carrera GT, Aston Martin DB9, Ferrari 612 Scaglietti
2005 Bugatti Veyron, Aston Martin Vantage, Gumbert Apollo
2006 Ferrari 599 GTB Fiorano, Lotus Europa S, Audi R8
2007 Nissan GT-R, Maserati GranTurismo
2008 Rolls-Royce Phantom Coupe, Jaguar XF, Lotus Evora
2009 Ferrari 458 Italia, Aston Martin Rapide, Jaguar XJ
2010 Aston Martin One-77, Mercedes-Benz SLS AMG
2011 Lamborghini Aventador, Ferrari FF, Porsche 991